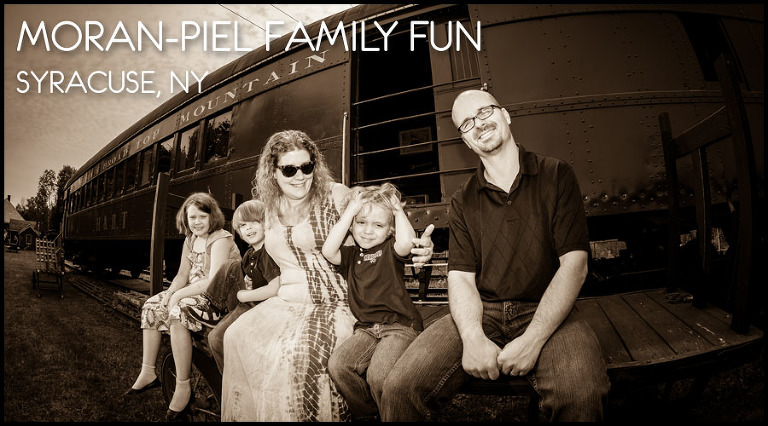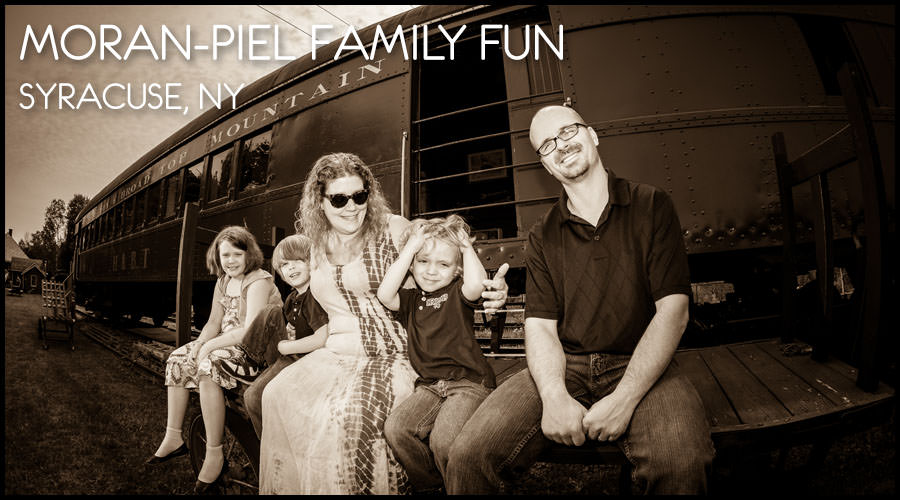 The long-awaited family session with Daniel, Mara and the children was finally able to happen! After several not-so-good weather days, and sick little ones, we finally picked a day where all the stars aligned! And what a fun time we had with them!
We started out our afternoon meeting back up at Mara's favorite place – Tipperary Hill. We took a few photos at the Stone Thrower's Park, where we met just over a year ago when we photographed them on their wedding day. Finishing up there, we drove down the road a piece, to the James Pass Arboretum. That's where we took a few pictures of the kids running around and having a little bit of family fun. The sweet little flower garden there, and across the street at the Tipp Hill sign, gave us some pretty spots for some relaxed pictures of them as a family.
Once we finished up there, we headed off to the place Colleen had so been waiting to go to! Not even sure where the idea came from now, since it was almost two years from the date we initially planned to visit there with them, but we reserved the idea until we were able to get this session booked. The Railroad Museum in Central Square was our destination! The kids really enjoyed running from train to train, checking them all out.  It was really a blast getting to spend the morning with them.  The kids have grown so much, and are really developing their own personalities. Miss Kenzie has turned into quite a lovely young lady, with just the right amount of spunk to her.  Daniel and Mara are just as adorable as they were on their wedding day.
Thank you guys for coming out to play with us! It was great getting to see you all again, and we are so happy we finally made it happen. You have a beautiful family, and it was our pleasure getting to help you make your memories timeless and forever!
Le gach dea-ghuí,
(With all good wishes)
Colleen & Greg