Marina and Matthew's creekside trash the dress session was hands down one of the most fun sessions we've had in all the years we've been photographing couples together! These two celebrated their wedding day, just a couple of months ago, with the same fun, laid back style, without the mess. If you missed their wedding blog, you can take a peek at the images from their big day here.
When they met with us in their search for their wedding photographer, they mentioned right away that they would like to have a messy session after the wedding, and there are no photographers that could have been more up for the challenge than us.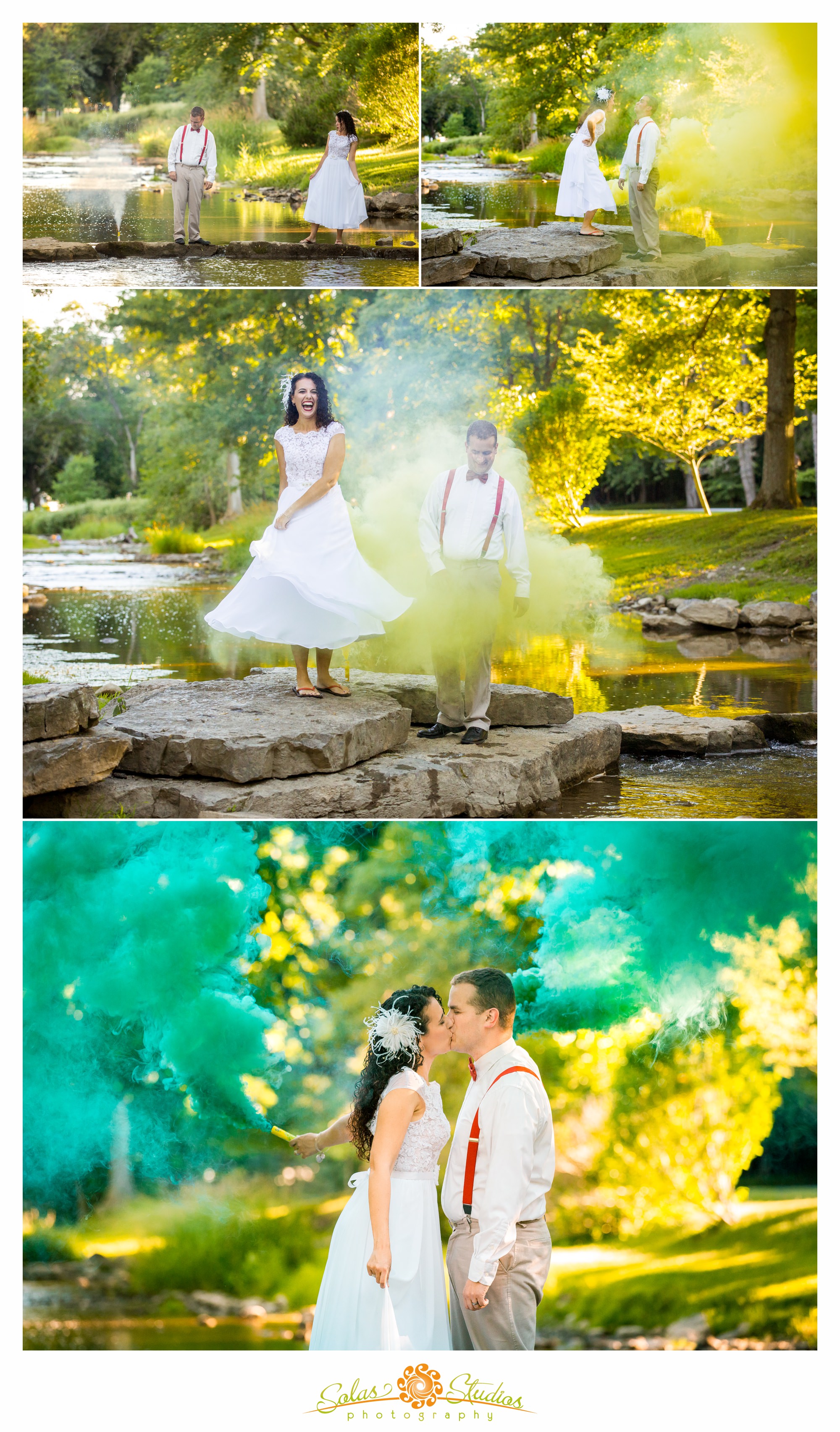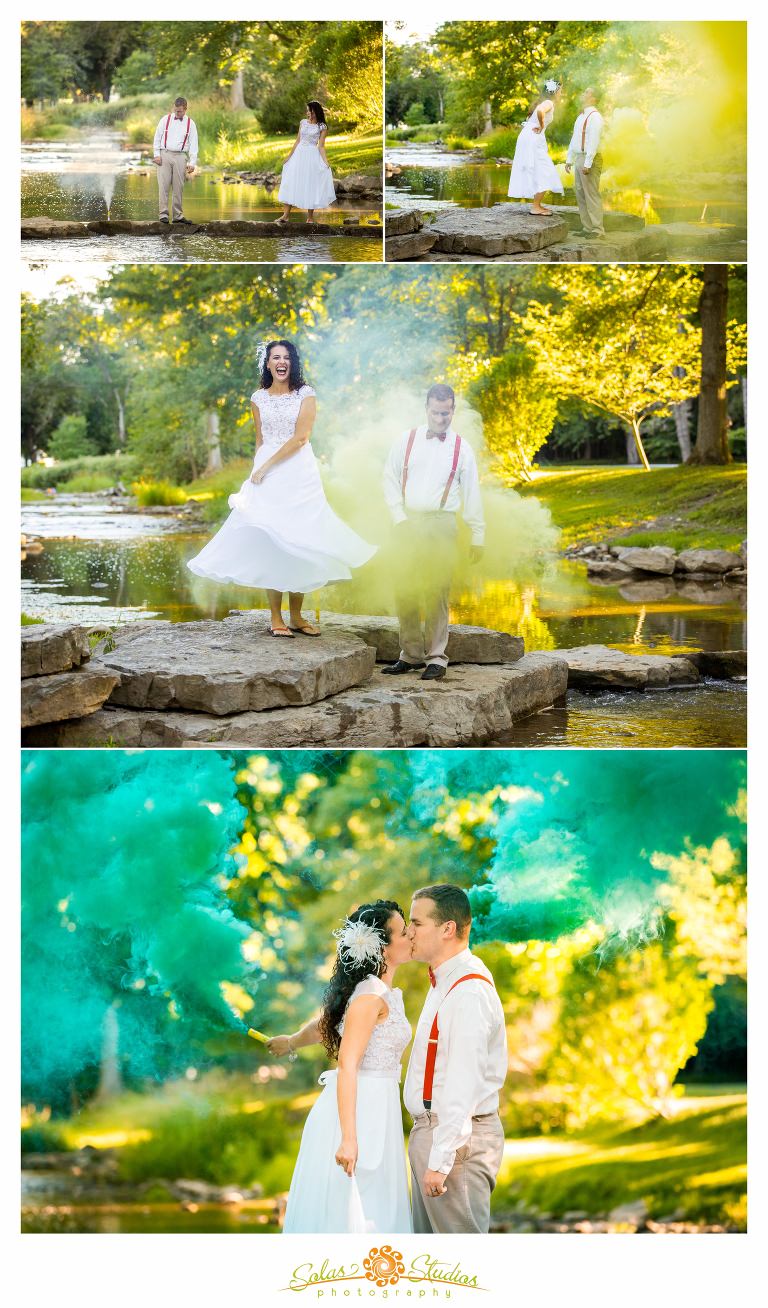 We started the session out with some colorful smoke bombs by the creek. They took only about 3.67 seconds to start enjoying the experience. The green ones, were surprisingly vibrant, and packed a big punch!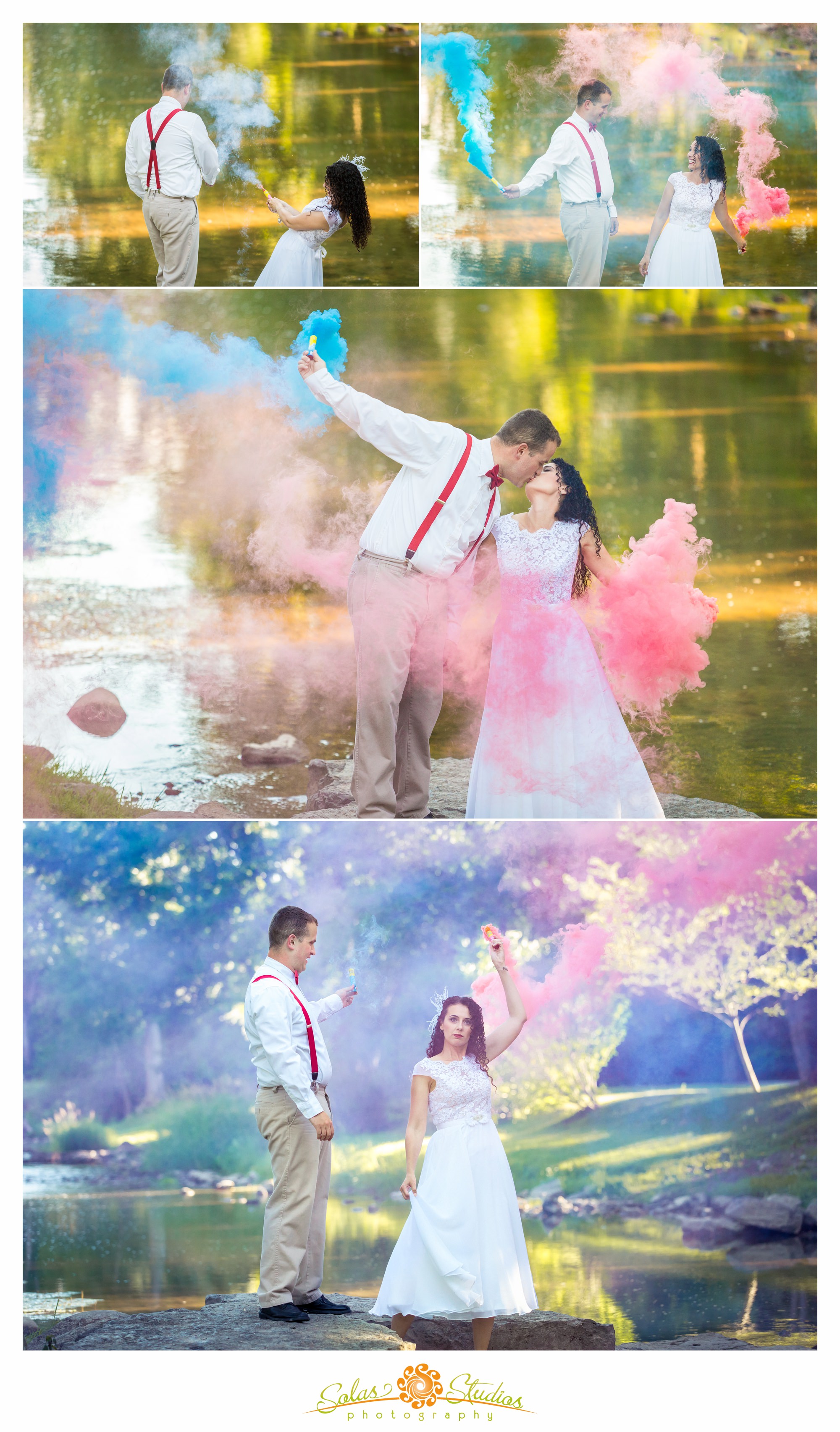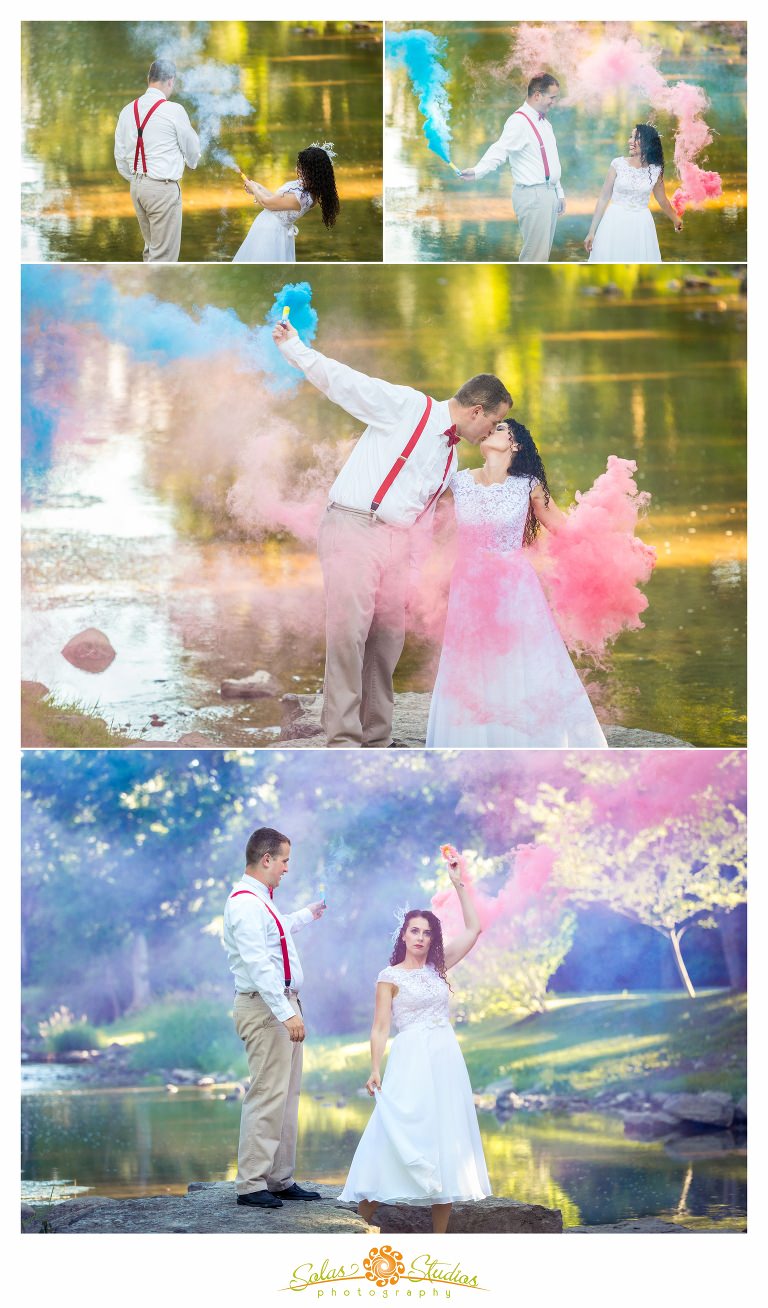 After a couple of different colors, they decided to start mixing them up. We love how awesome the red and blue looked together!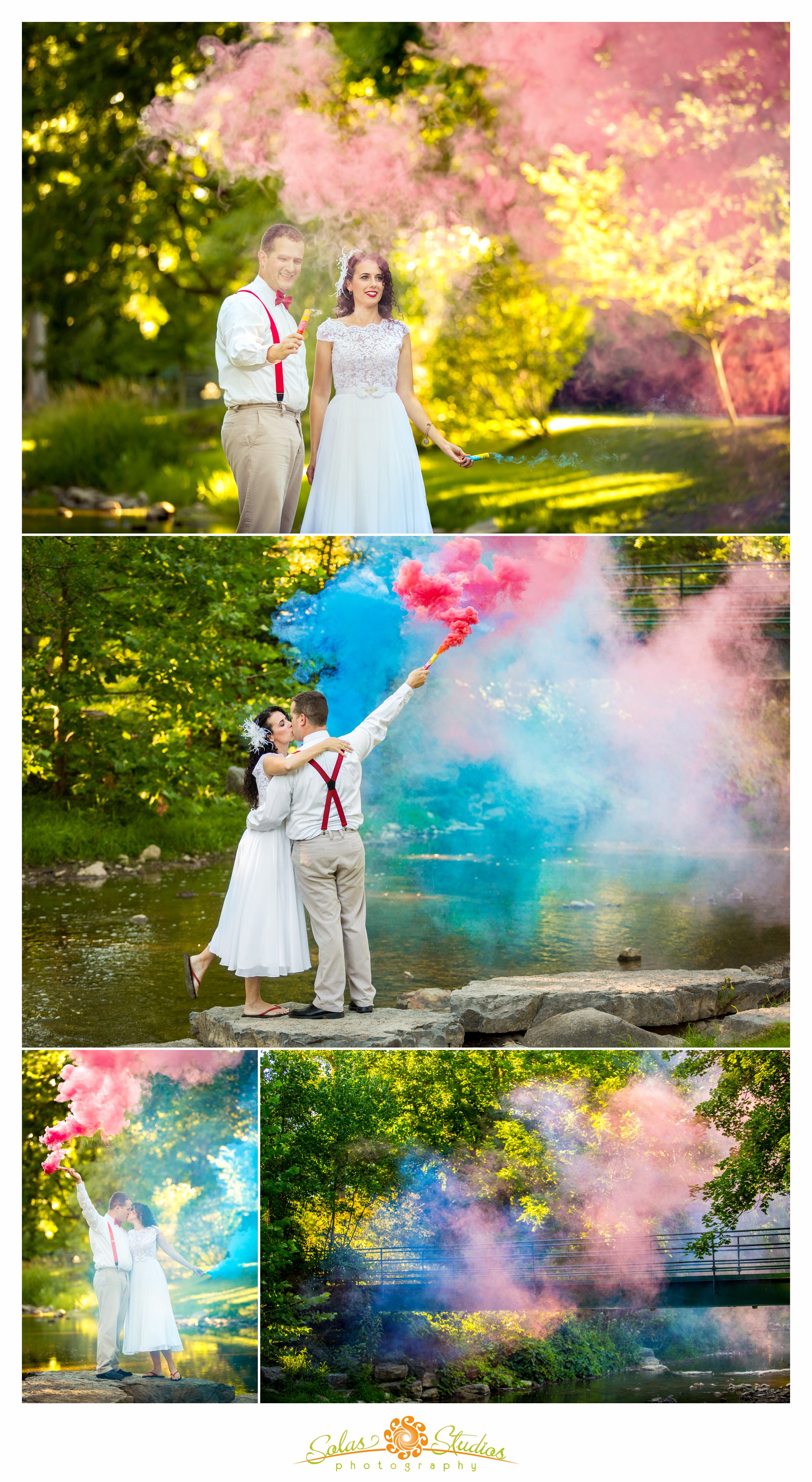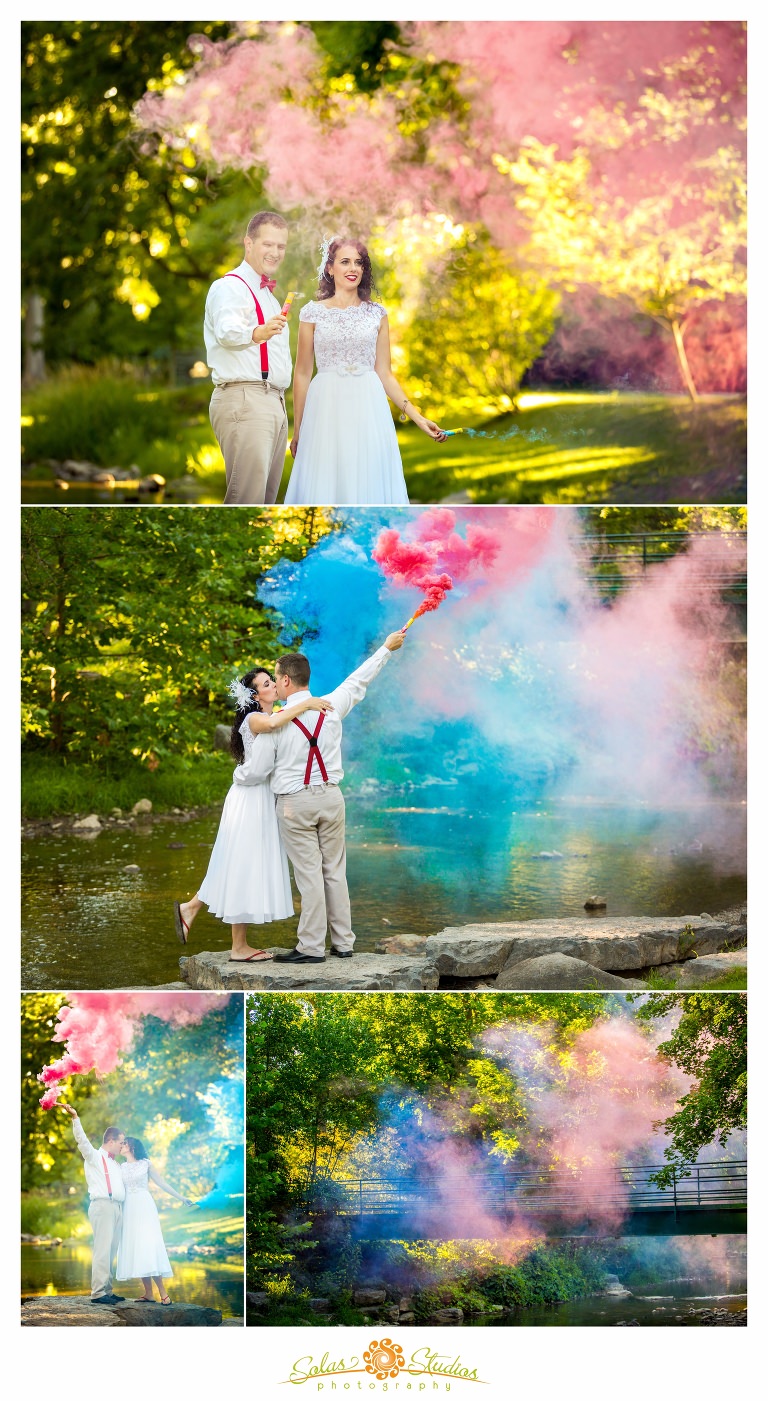 And while the smoke bombs were fun, and made some cool atmosphere and color combinations, nothing could have been more awesome than what came next!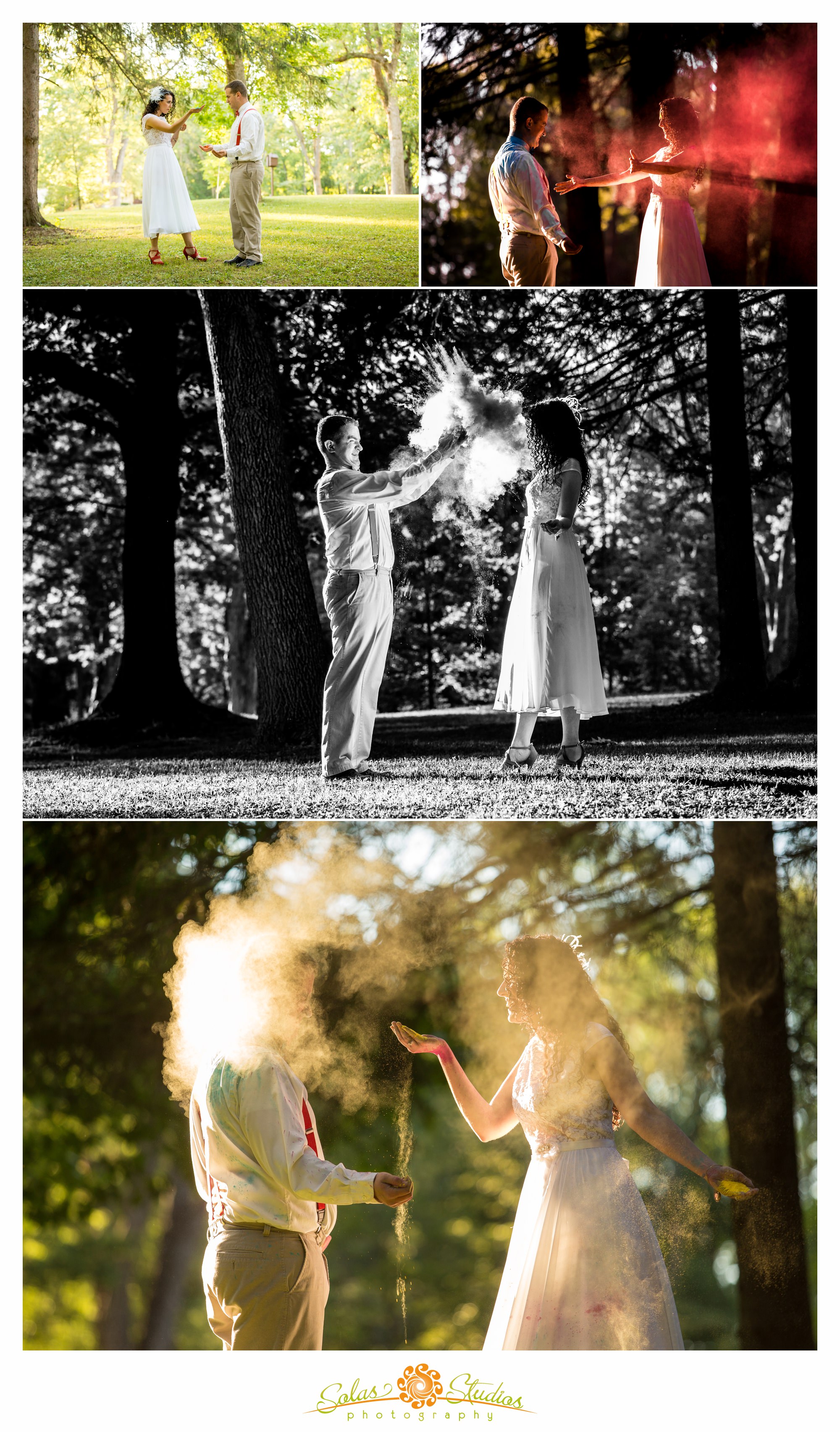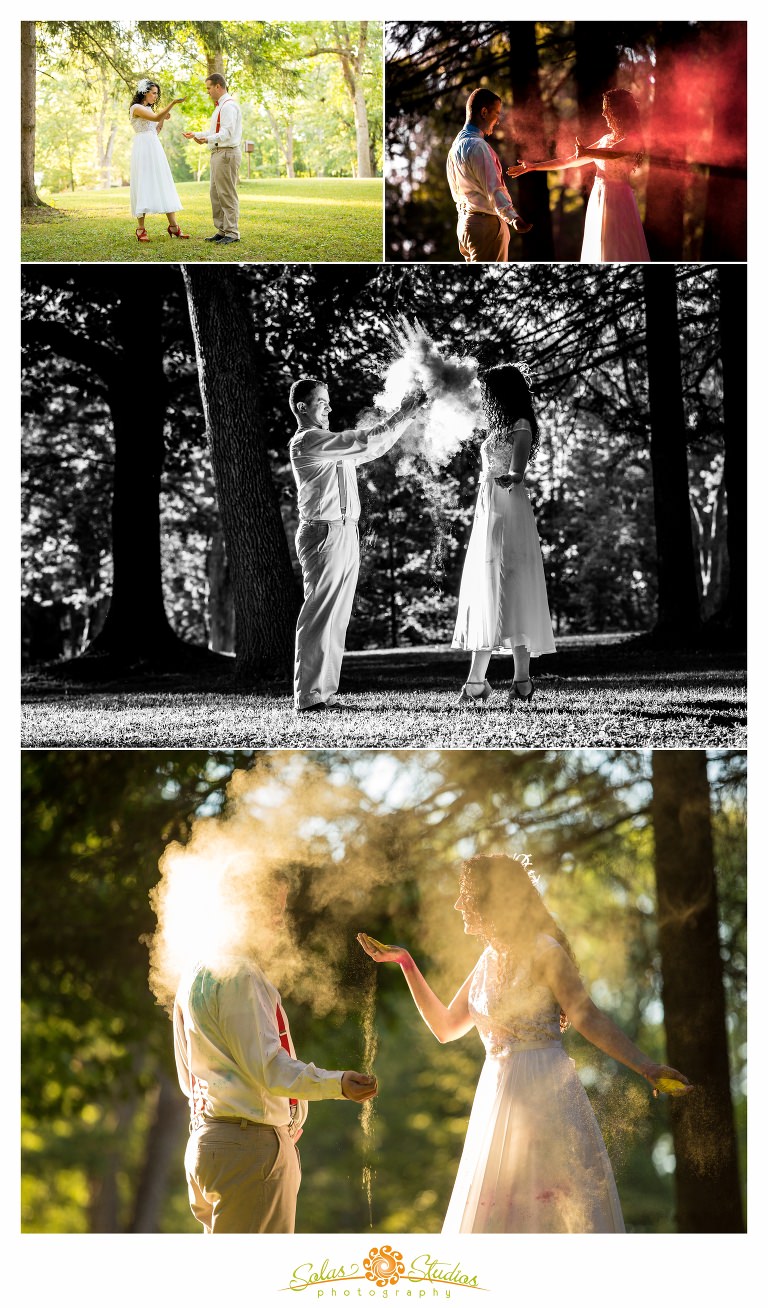 Holi powder!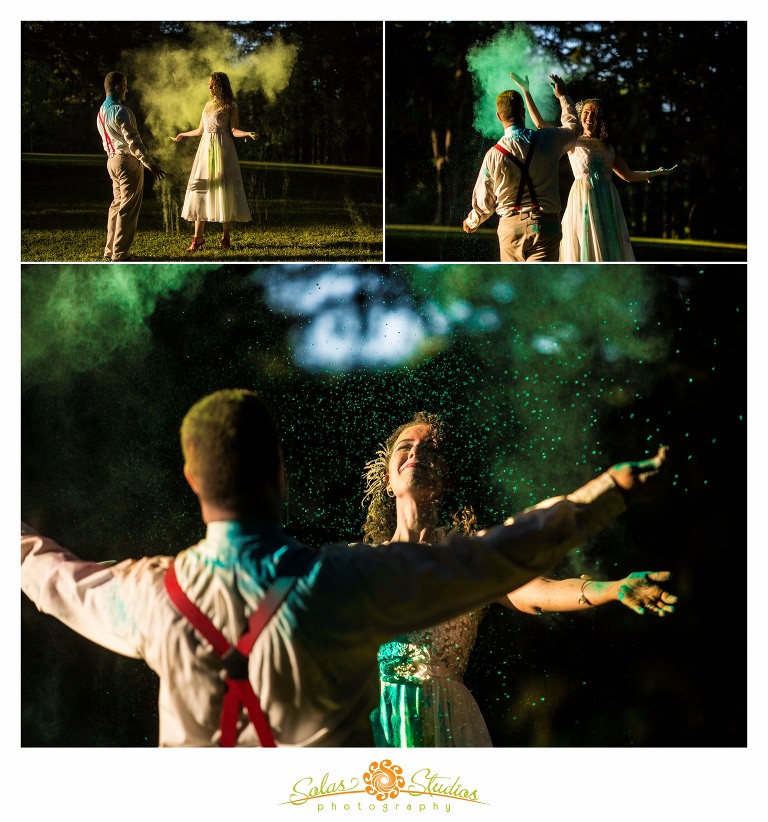 The evening sun made for some pretty dramatic portraits, and lit up the powder perfectly, as they chucked handfuls of it at each other!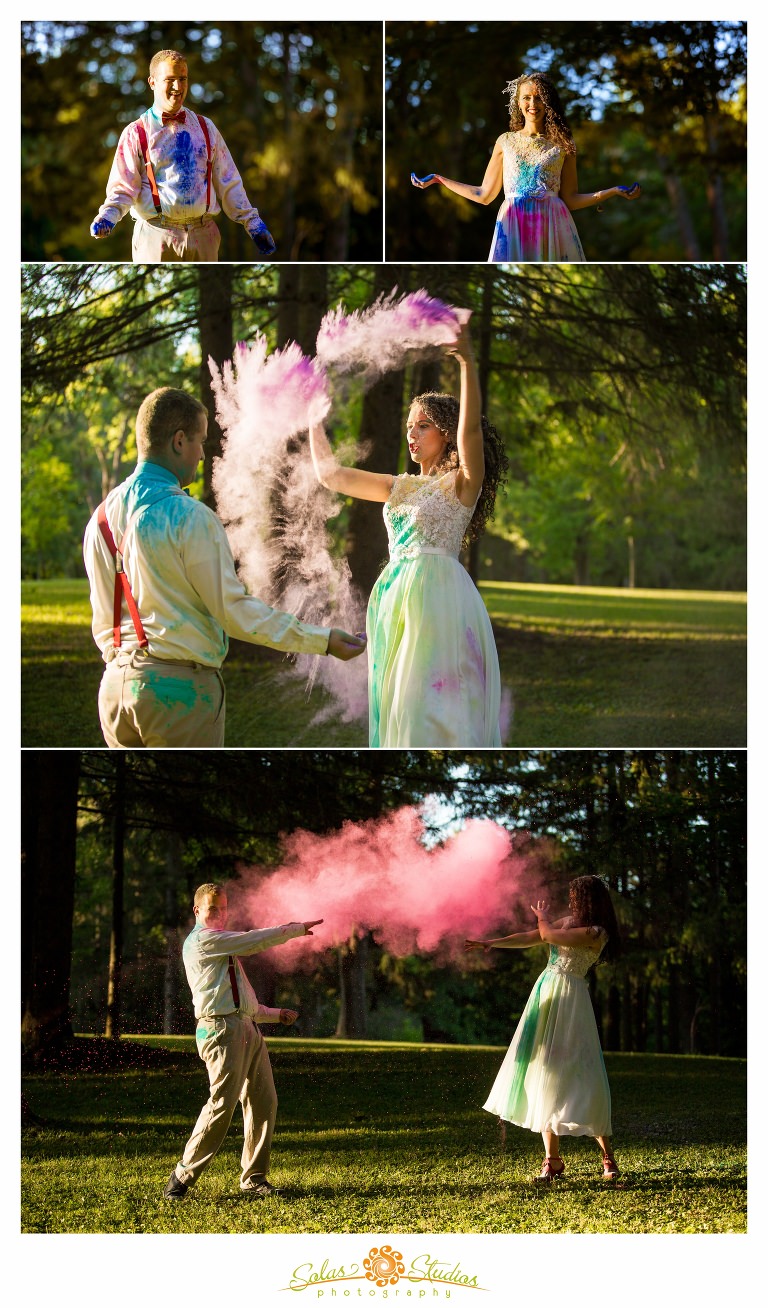 Didn't take long for the white wedding dress and white dress shirt to look more like tie dye.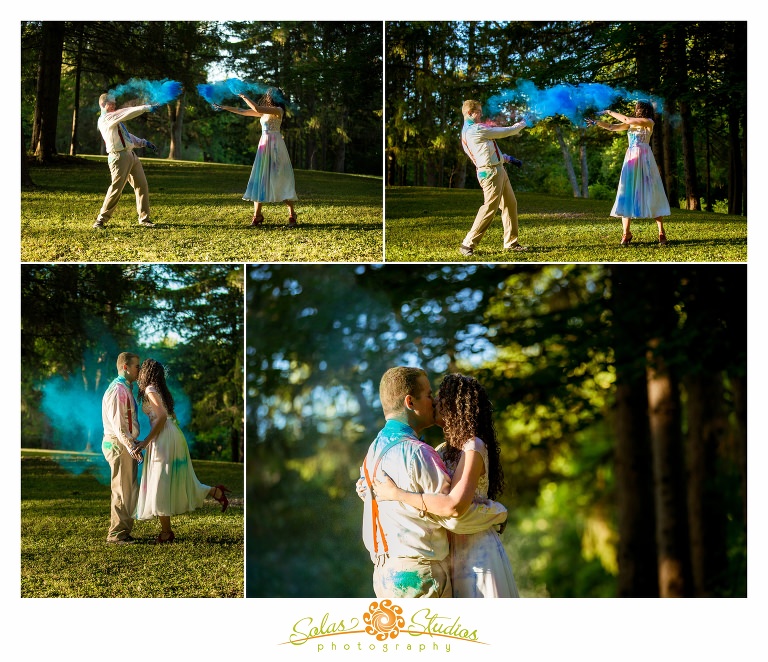 And they never fooled us for a minute, they totally are romantic, because there were plenty of unstaged kisses during this session.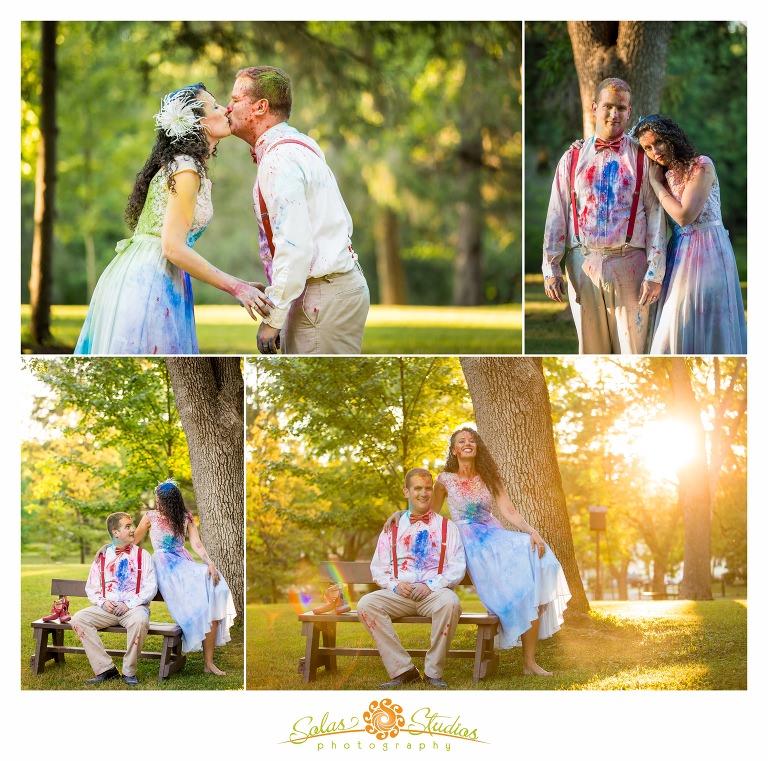 Apparently, they just have to get a little messy to bring out the romance.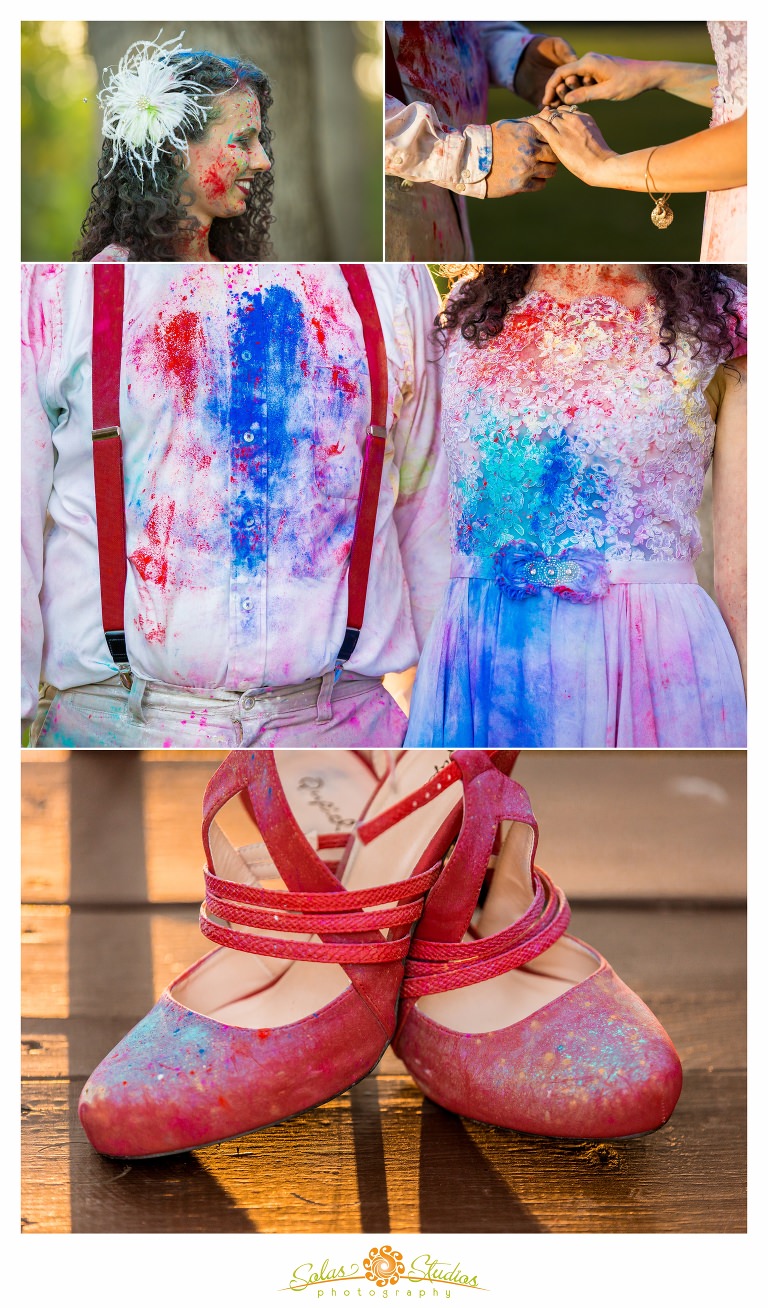 They were pretty much covered in head-to-toe holi powder, and the muggy summer evening just helped it to stick like glue, especially on their faces.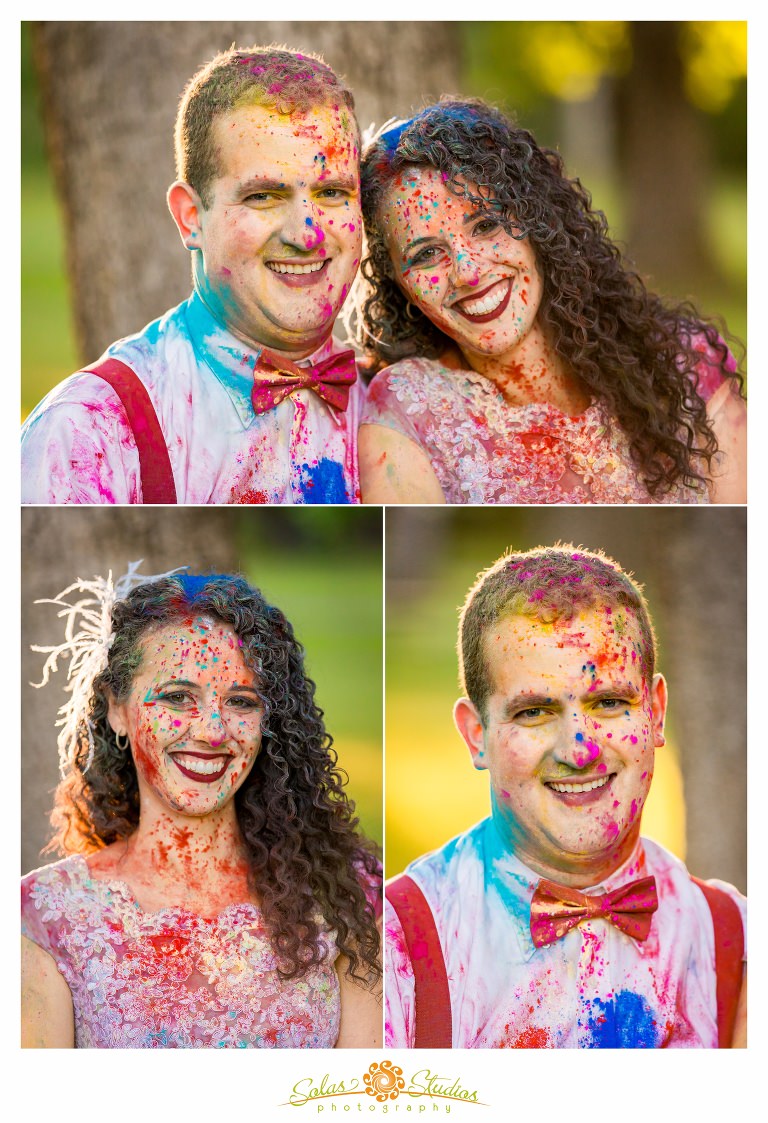 They're the first clients we've had that looked like a walking, talking, Jackson Pollack masterpiece!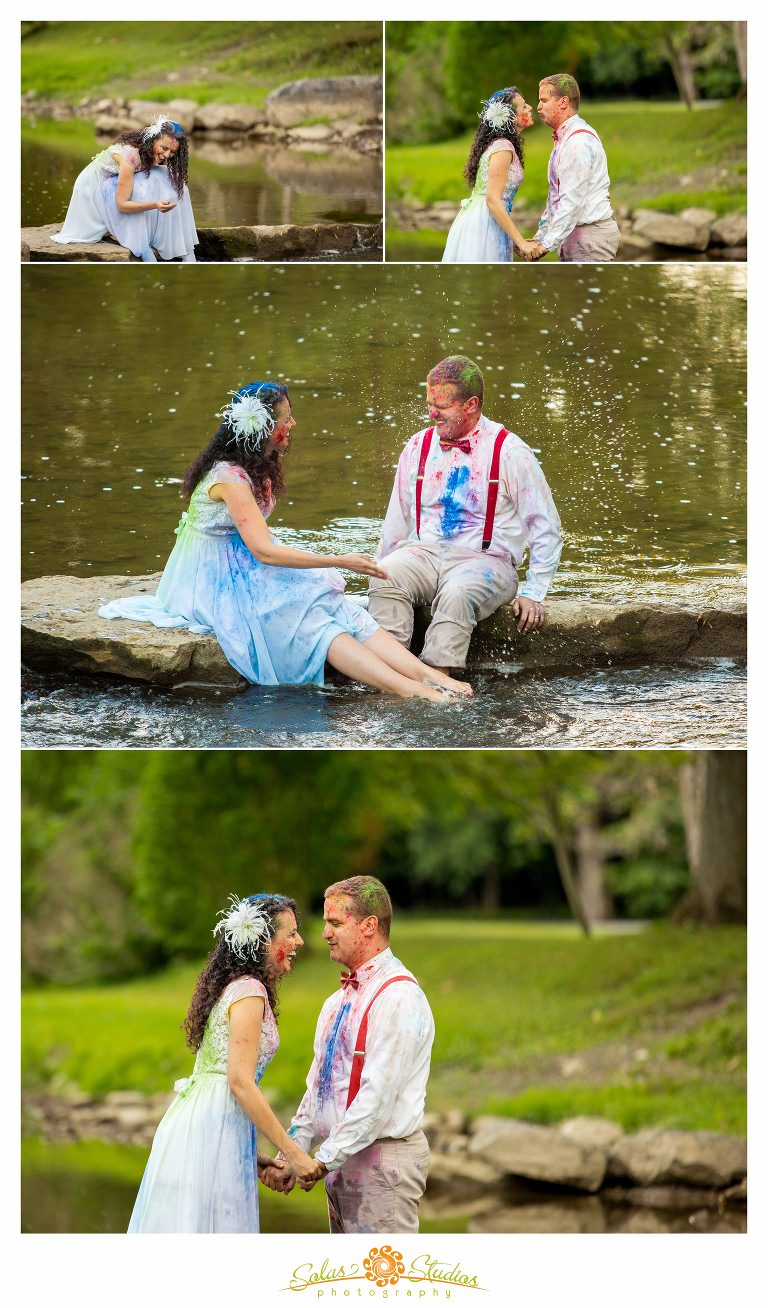 A little light clean-up and some water play followed their holi powder fight, and look at that! We managed to sneak in a couple of cute silhouettes, without them even knowing. They look so proud of themselves, don't they?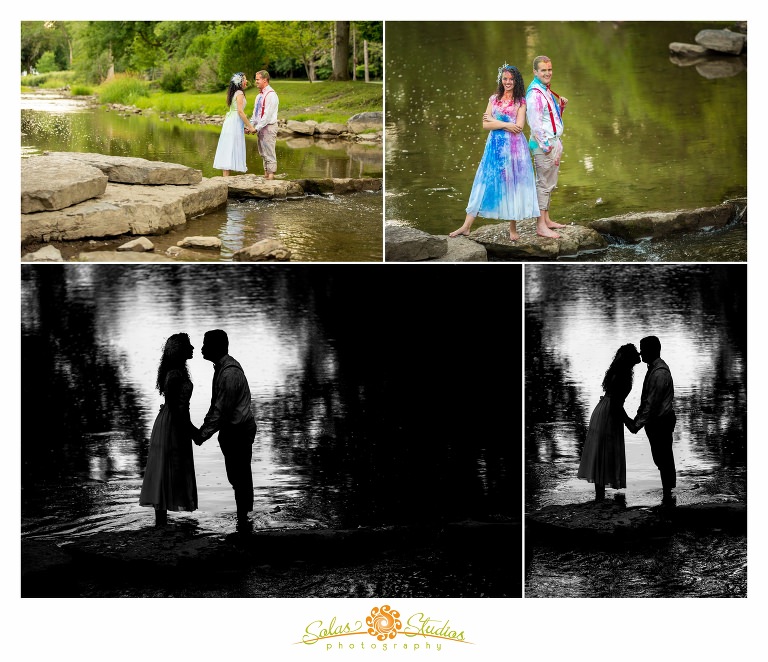 Marina and Matt, we can't even describe how much fun we had working with the two of you! You guys really were a blast, not just at the Trash the Dress Session, and the wedding, but even at every meeting! We love how honest and true to yourselves that you are, and how you really dance to your own tune. It's refreshing to meet couples like you, and we're so happy we had the chance to photograph two fantastic days in your life. Thank you for choosing us to help document your wedding day, and to create some super fun images that made your personalities shine through. The pleasure was certainly all ours!
Le gach dea-ghuí,
(With all good wishes)
Colleen & Greg
Be sure to watch the highlight video below for more images of their day!
Content, images, and video are © Solas Studios 2016
Reproduction, screen captures, and use of content are prohibited without written permission.
Follow