Kelsey and Mike's Oak Mountain wedding, was one for our bucket list. I mean who wouldn't want to be a part of a wedding that takes place on the side of mountain, right?
We've visited Speculator, NY a few times over the years for weddings, engagement sessions, and we even photographed a family session close by at Piseco Lake. We feel right at home when we're in the Adirondacks. When Kelsey and Mike contacted us to photograph their Oak Mountain wedding, we may actually have squealed with delight. There's something about the remote location, the quiet, the colors and maybe even the altitude that gives us the warm fuzzies. The nature, the blue skies, and the fresh air provided a great ambiance for their beautiful day. It also helped to make some great wedding photos. Each of them got ready for their celebration overlooking the beautiful Lake Pleasant, which was absolutely gorgeous.
Kelsey really made some excellent color choices for the flowers in her bouquet. Hers was probably one of our favorite fall wedding bouquets this year. But if you're in the mood for a real visual snack, please feast your eyes on those breathtaking mountain views for their ceremony! The guests, the bridal party and the bride and groom made a special entrance by way of the ski lift. Following the ceremony, Greg took the scenic route down the mountain to grab some shots of Kelsey and Mike descending on the ski lift. What can I say? Some of us are a little more adventurous than others.
All of their wedding decor provided a rustic, woodsy feel to their reception. Even to include an Adirondack chair they had on display for their guests to sign. That was a great idea that we haven't seen before! That special chair will certainly give them lots of great memories for many years to come!
Thank you, Kelsey and Mike, for allowing us to be a part of your special Adirondack Wedding adventure;  it's one we'll remember long into our retirement!
Venue: Oak Mountain
DJ: MJS Entertainment
Flowers: Country Accents
Le gach dea-ghuí,
(With all good wishes)
Colleen & Greg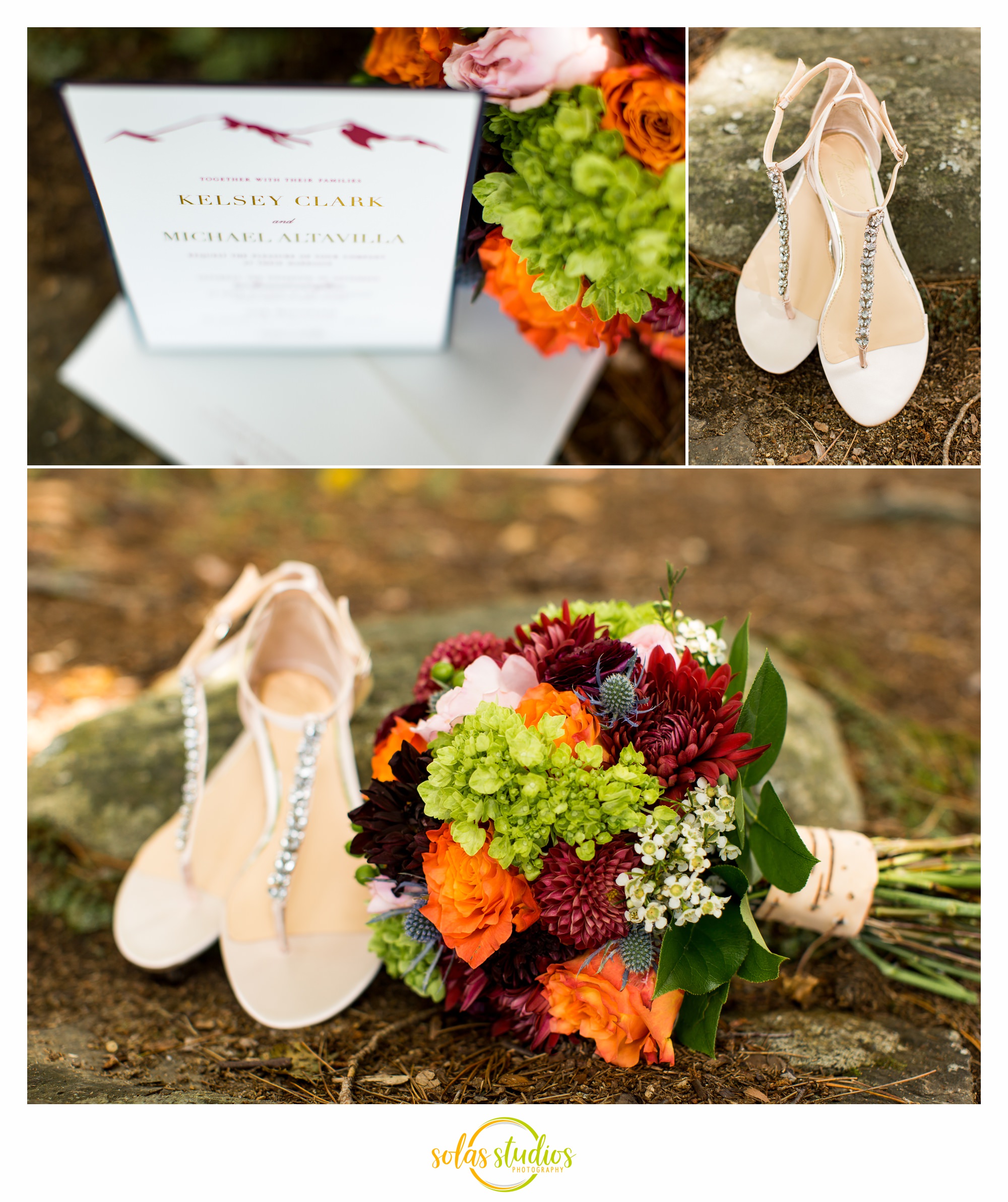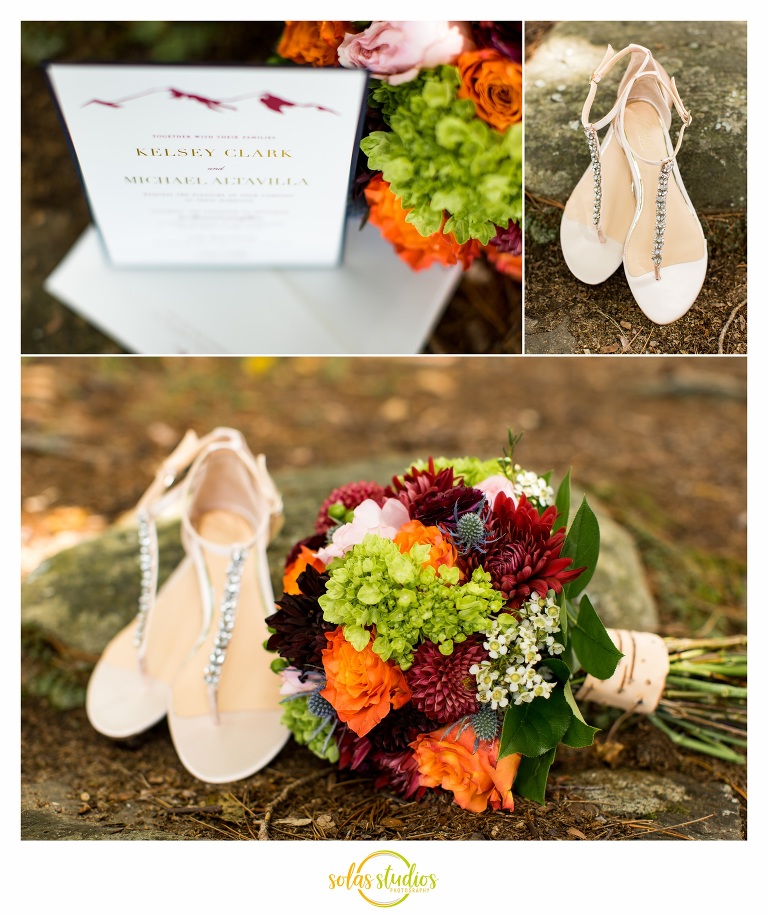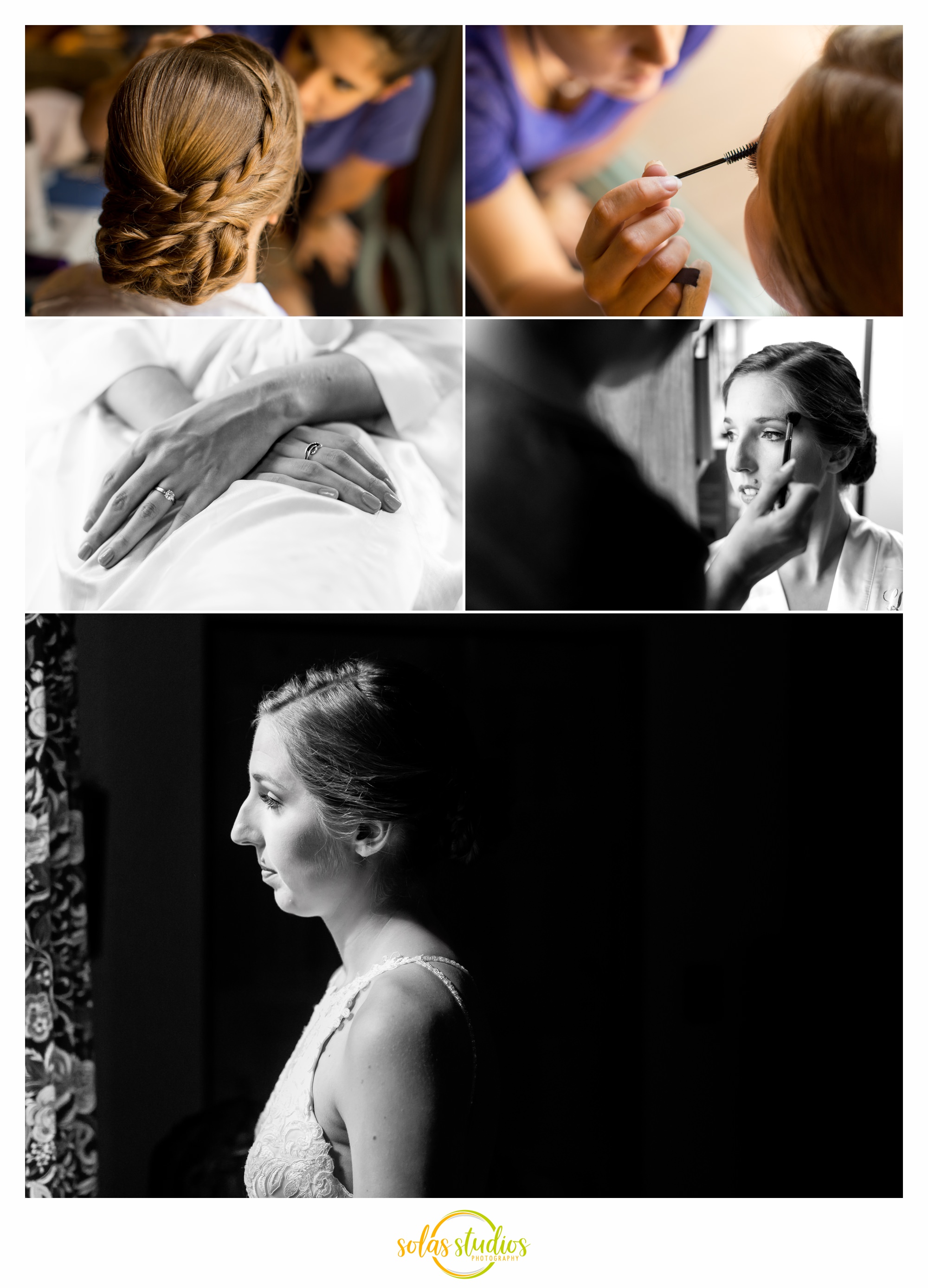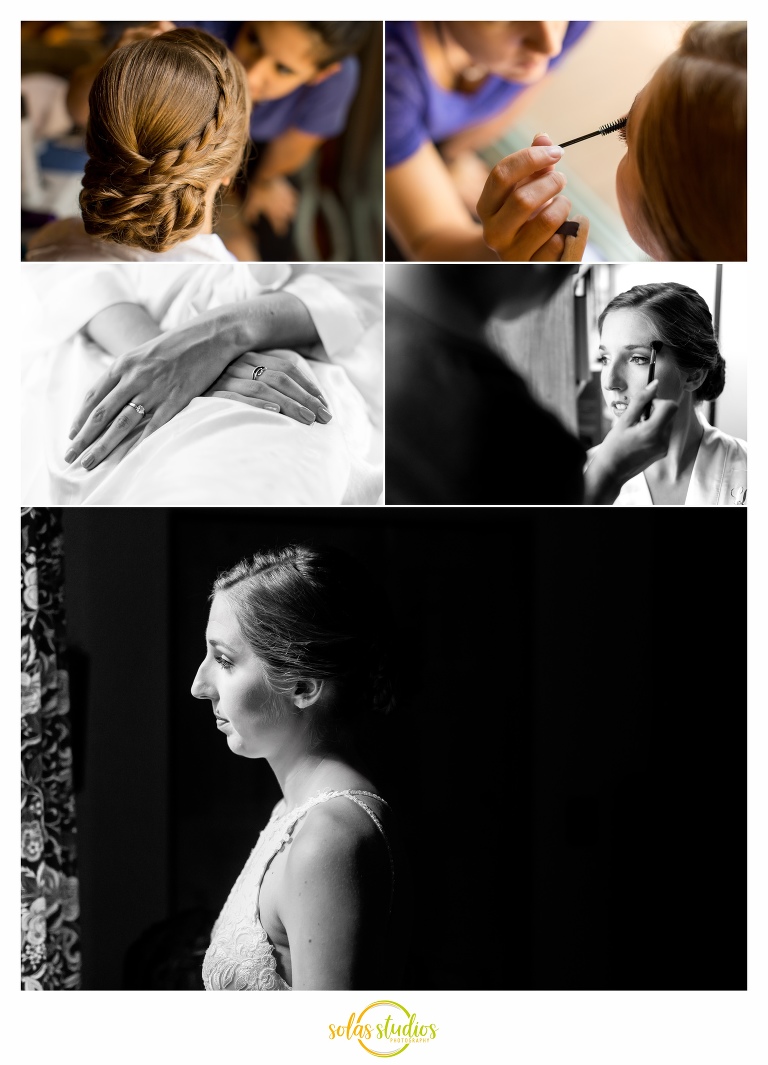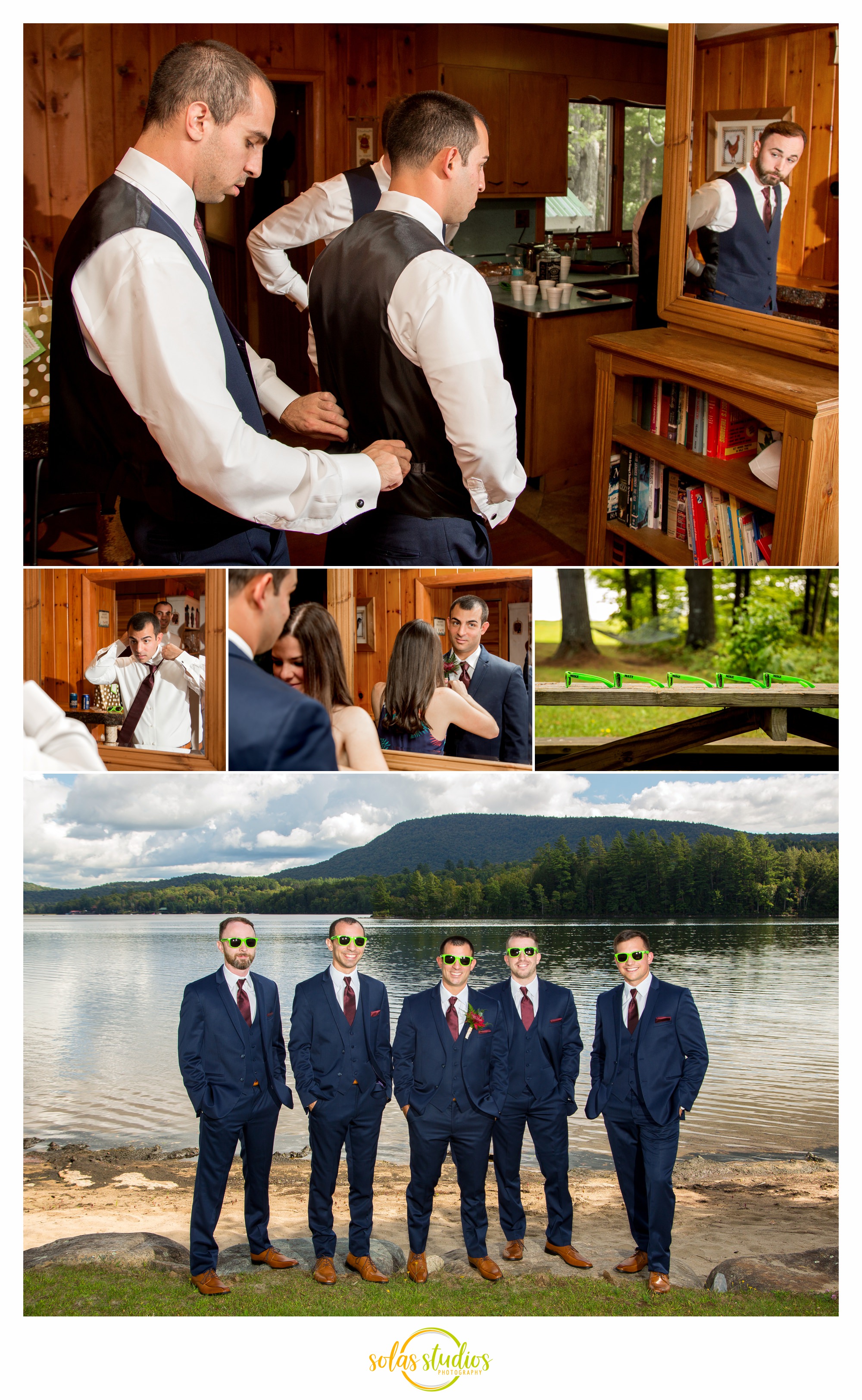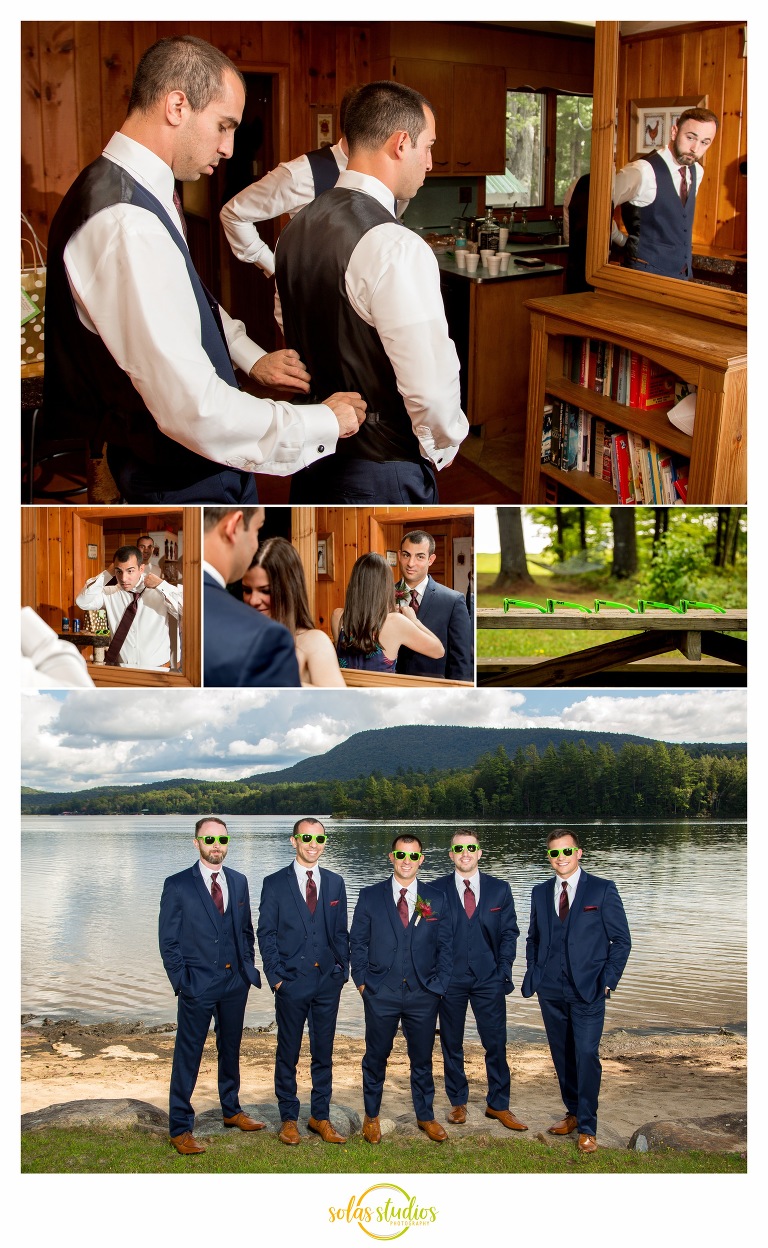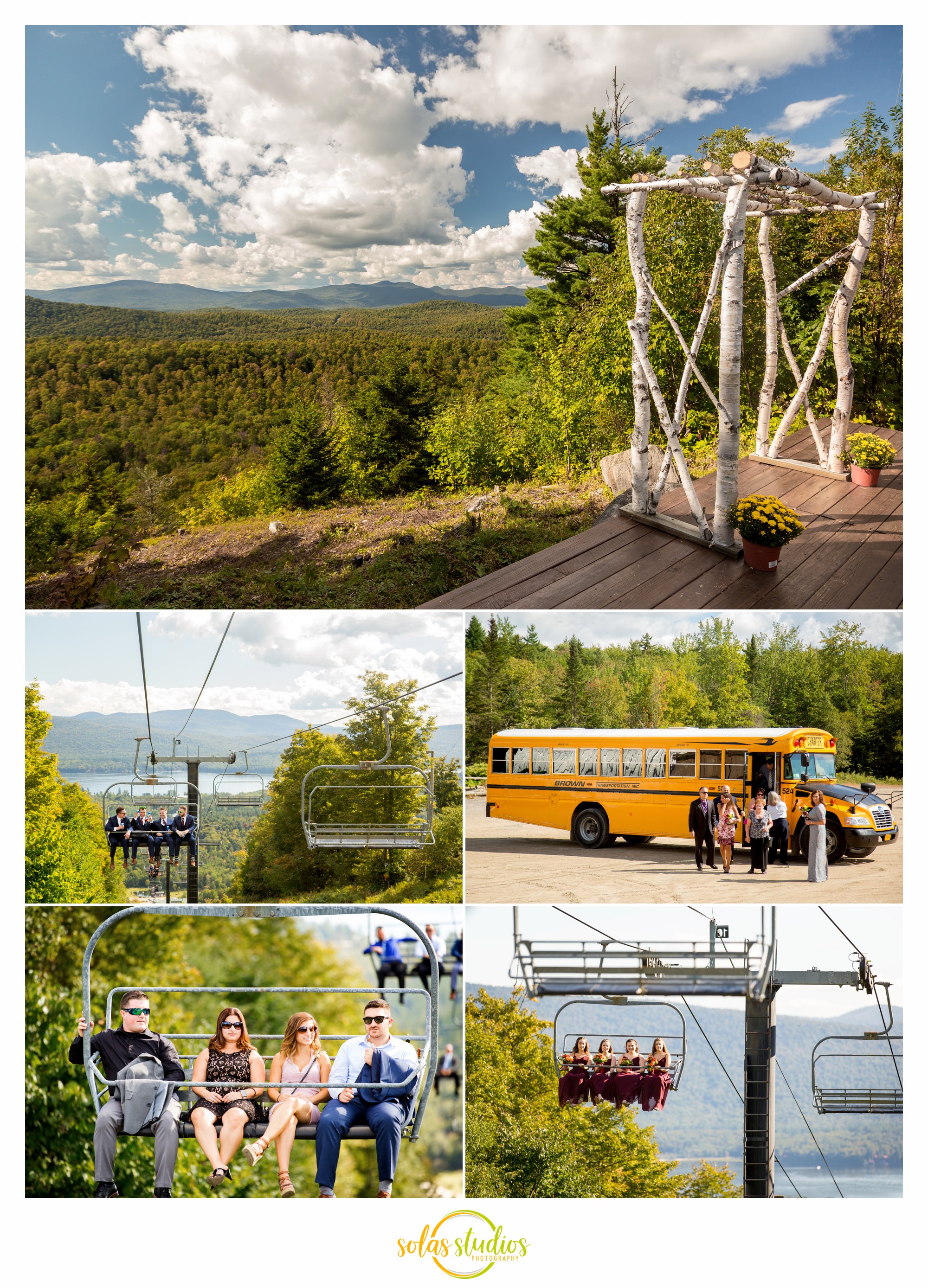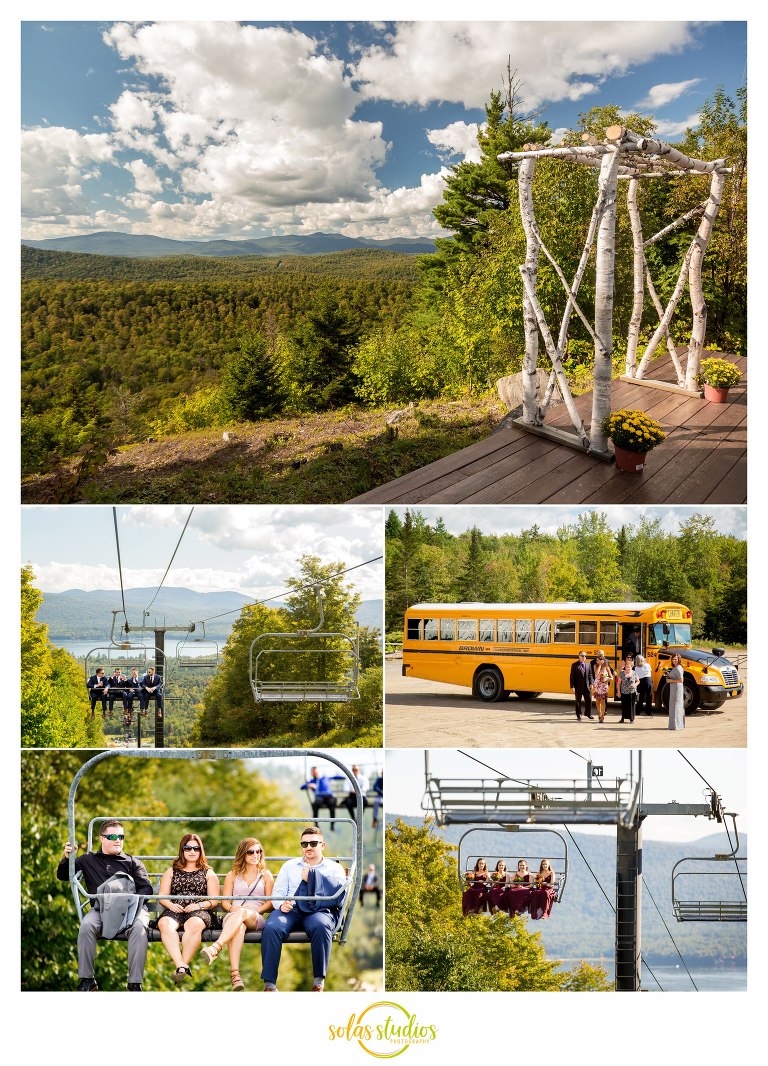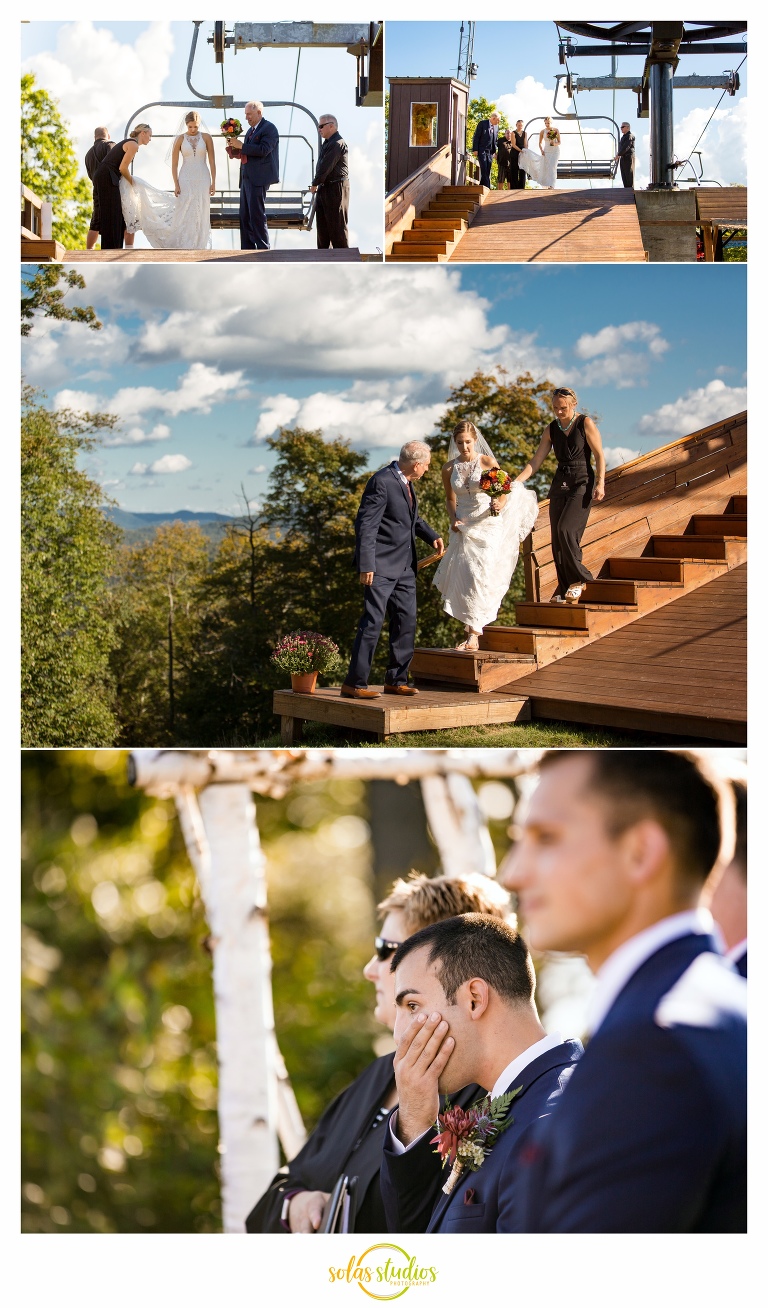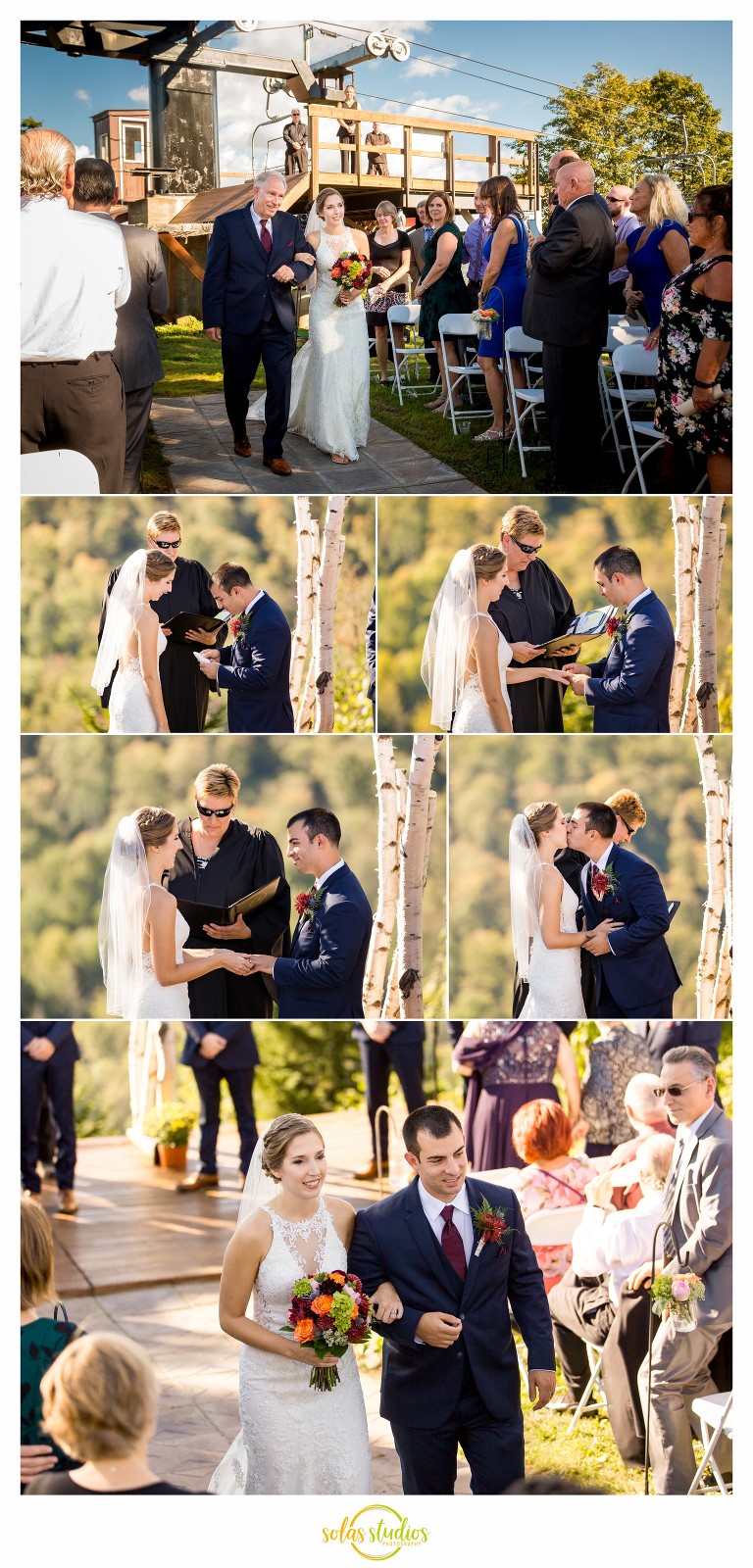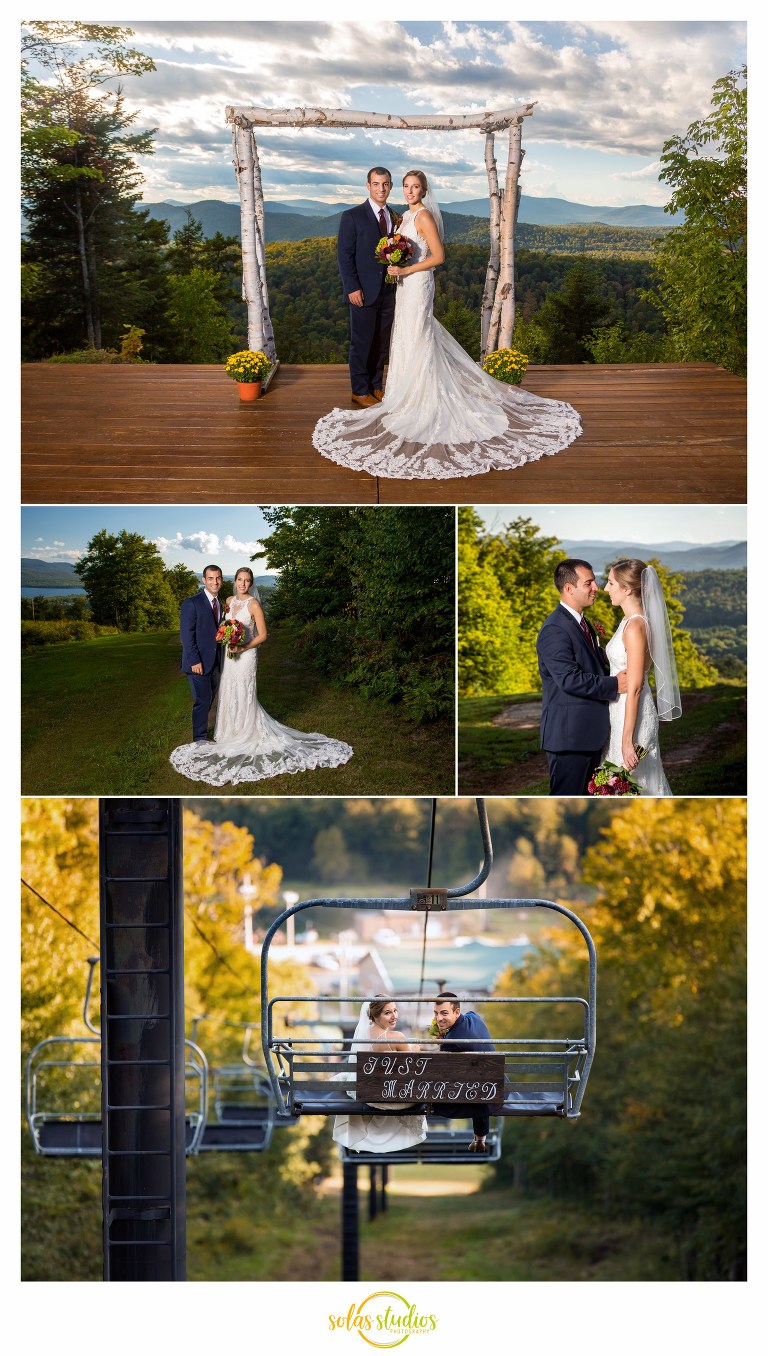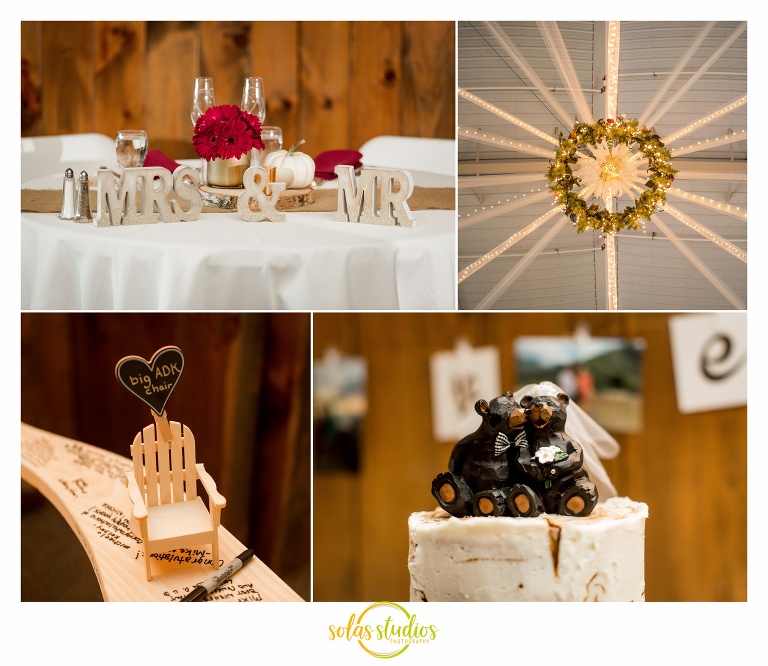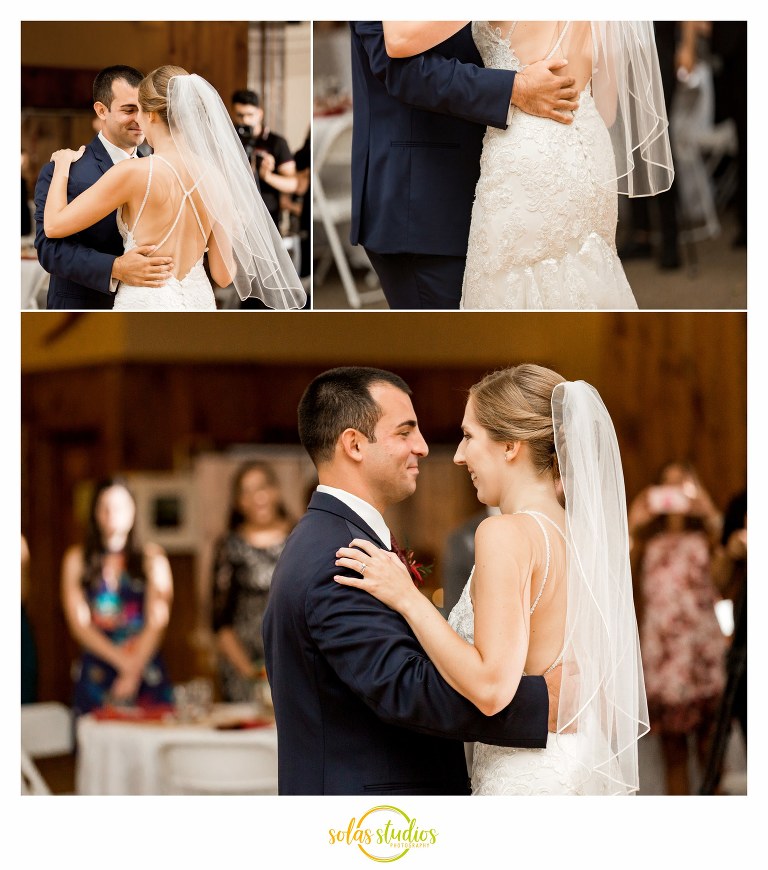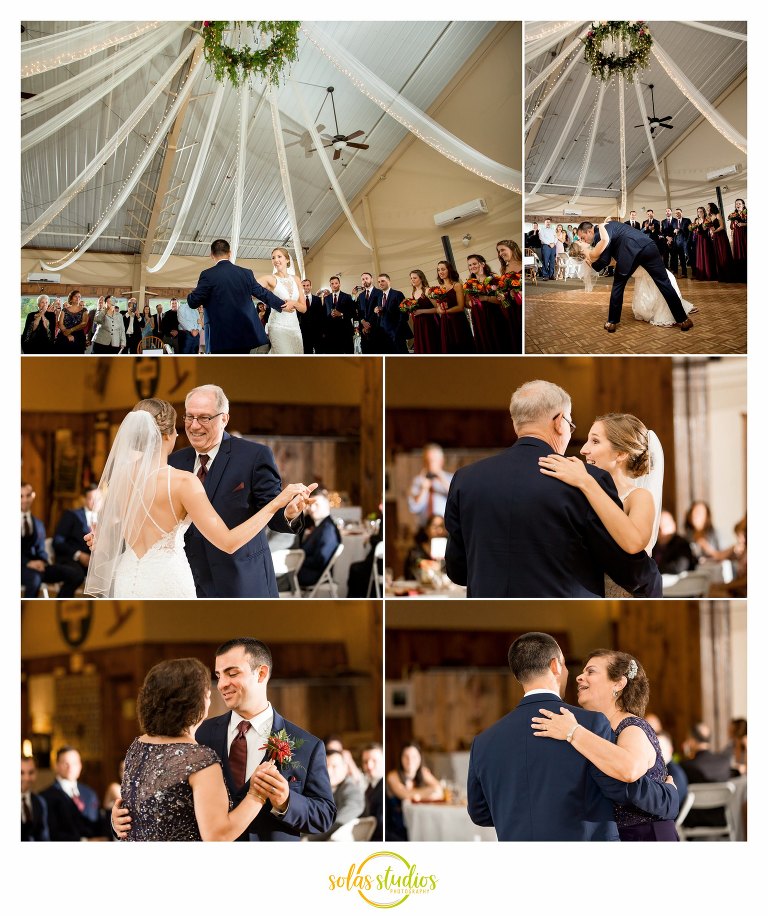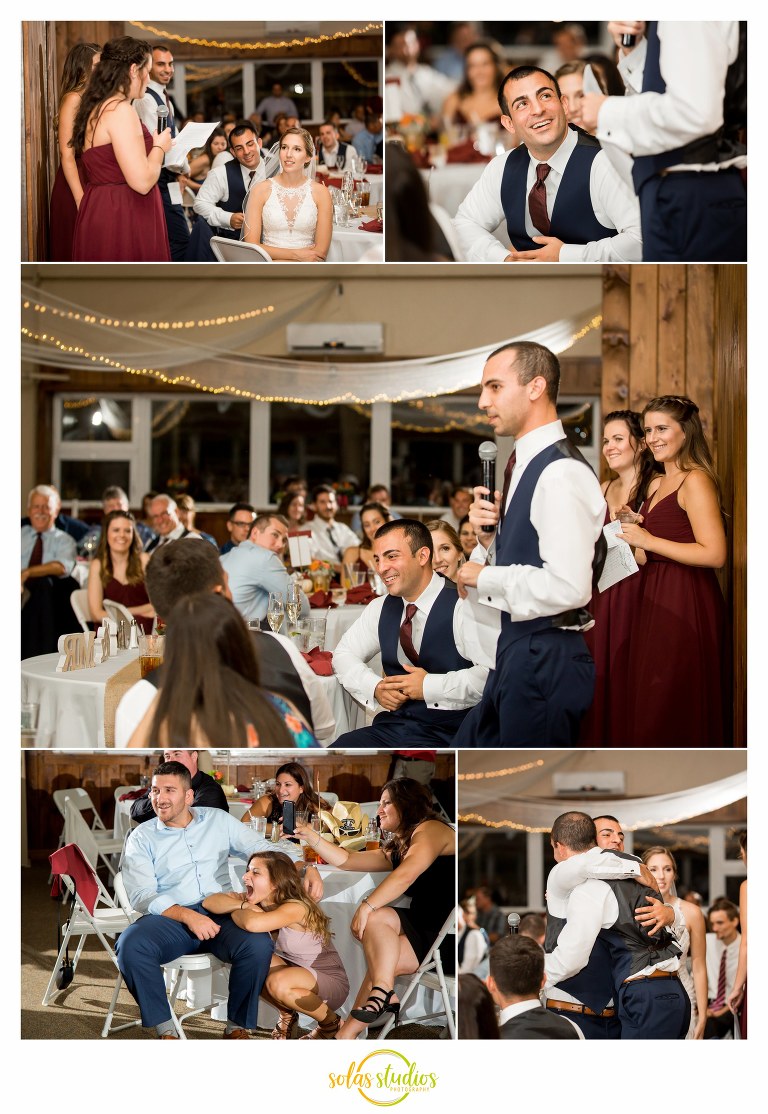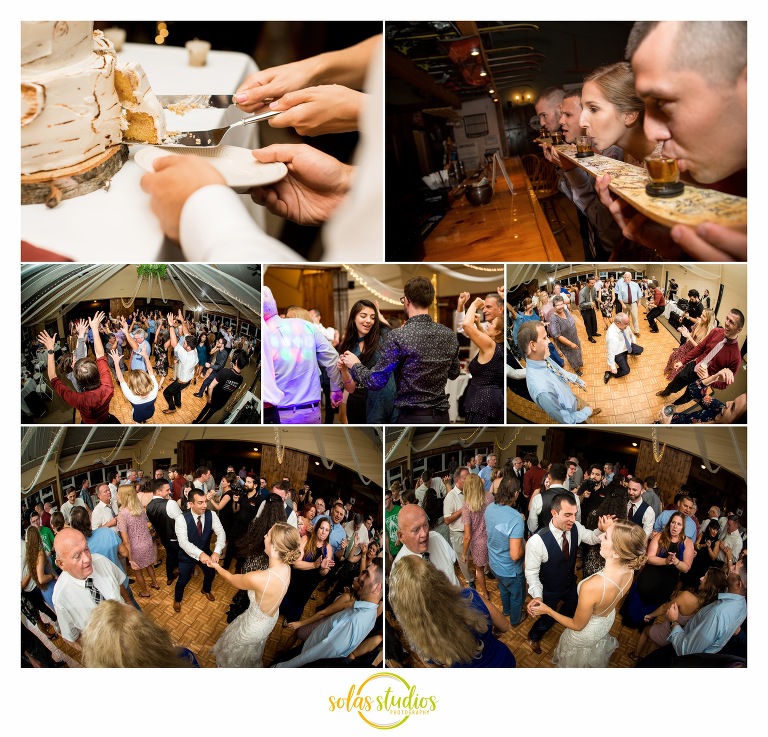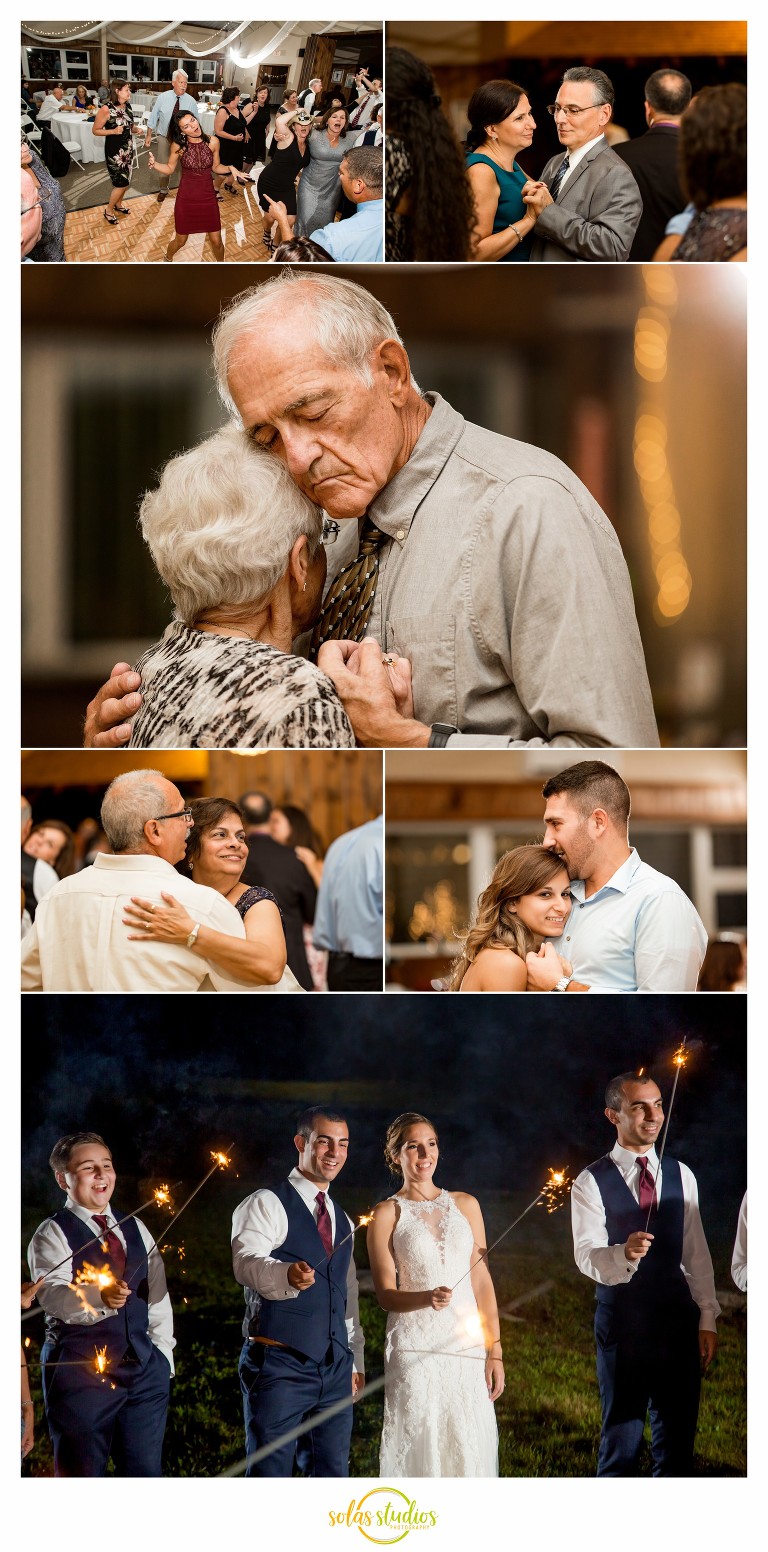 Follow