No, you're not seeing double again! We enjoyed another trip back to Schuyler County for Alexa and Ryan's engagement session at Watkins Glen!
It's so ironic how many things we have done twice this year, and that's not the only similarity with this couple. You'll have to wait for the next blog post to see what we mean.
The best part about Watkins Glen is that even though we photographed two engagement sessions there in the same week, there is so much there to enjoy, and both sessions were completely different!
One of the biggest differences in the sessions was without a doubt, the temperature! Though Alexa and Ryan look so adorable in their portraits, they hid the fact that it was FREEZING the day of their session quite well. Okay, so maybe there wasn't snow, but the threat was there, and their poor baby Great Dane, Calypso, had a hard time staying warm. Three month old, Caly, had on such a cute sweater, but even that didn't keep her from shivering. Mom and Dad nuzzled up to her, in an effort to keep her toasty, but we had to keep her part of the session brief so she could get back to the warm car with "Grandma". She sure was a cutie though, and one of the best behaved puppies we've had the pleasure of photographing.
Alexa and Ryan enjoyed a little champagne toast to celebrate their engagement, and a little snuggle time of their own. I'm not quite sure what it is about the ladies always wanting to climb trees, but it made for an awesome portrait, with all of those beautiful fall colors in that big tree! That blanket they sat on doubled up for a great pop of color for their suspension bridge portraits – oh, yeah, and to keep them warm, too!
Sorry you didn't get the snow you were hoping for, Ryan. No snowmen for your engagement session! But we really enjoyed the afternoon with you both! You guys were a lot of fun, and we know that your wedding day is going to be fantastic! Thank you for shivering with us, and we look forward to enjoying another (hopefully much warmer) fall day with you again, next year!
Le gach dea-ghuí,
(With all good wishes)
Colleen & Greg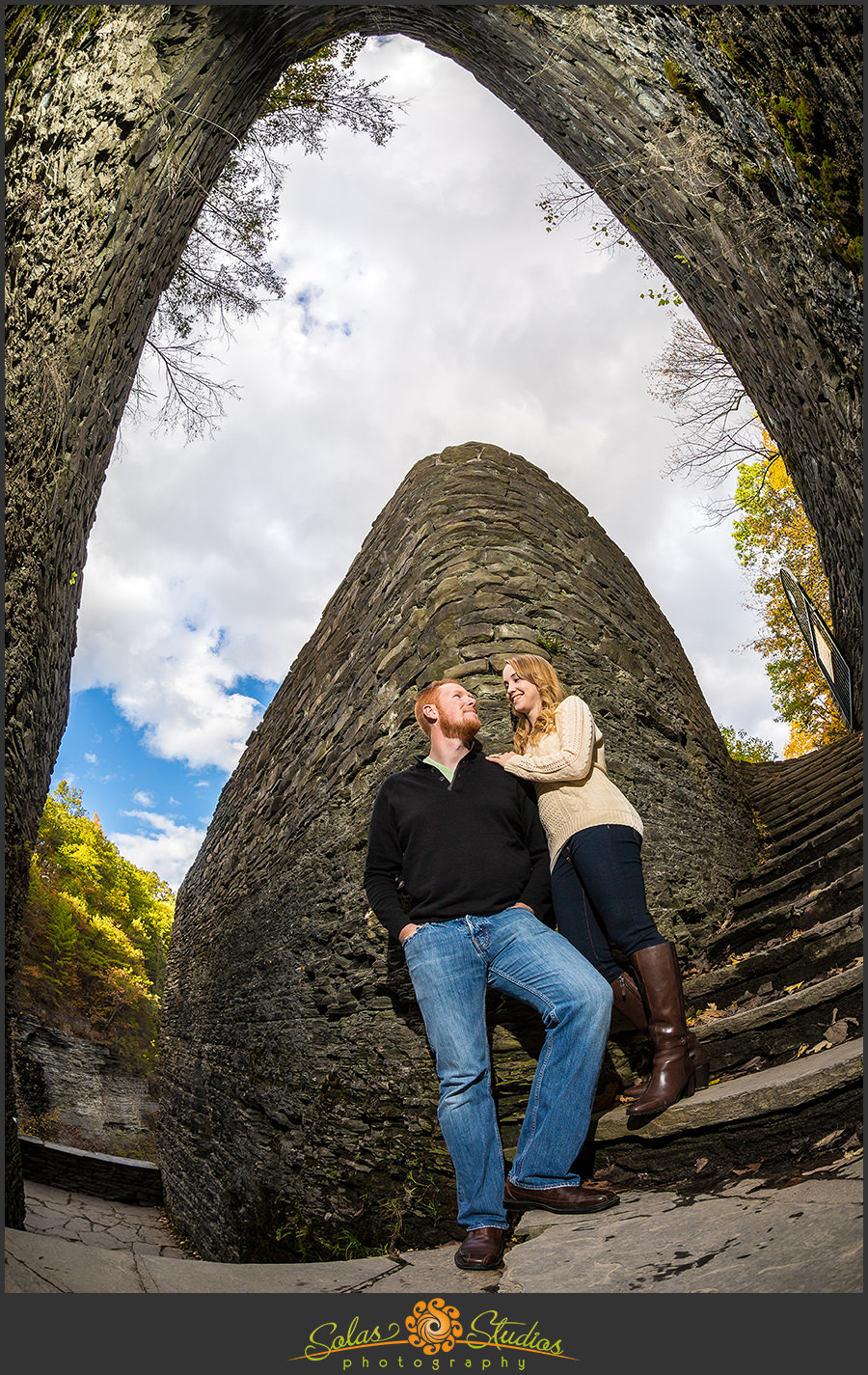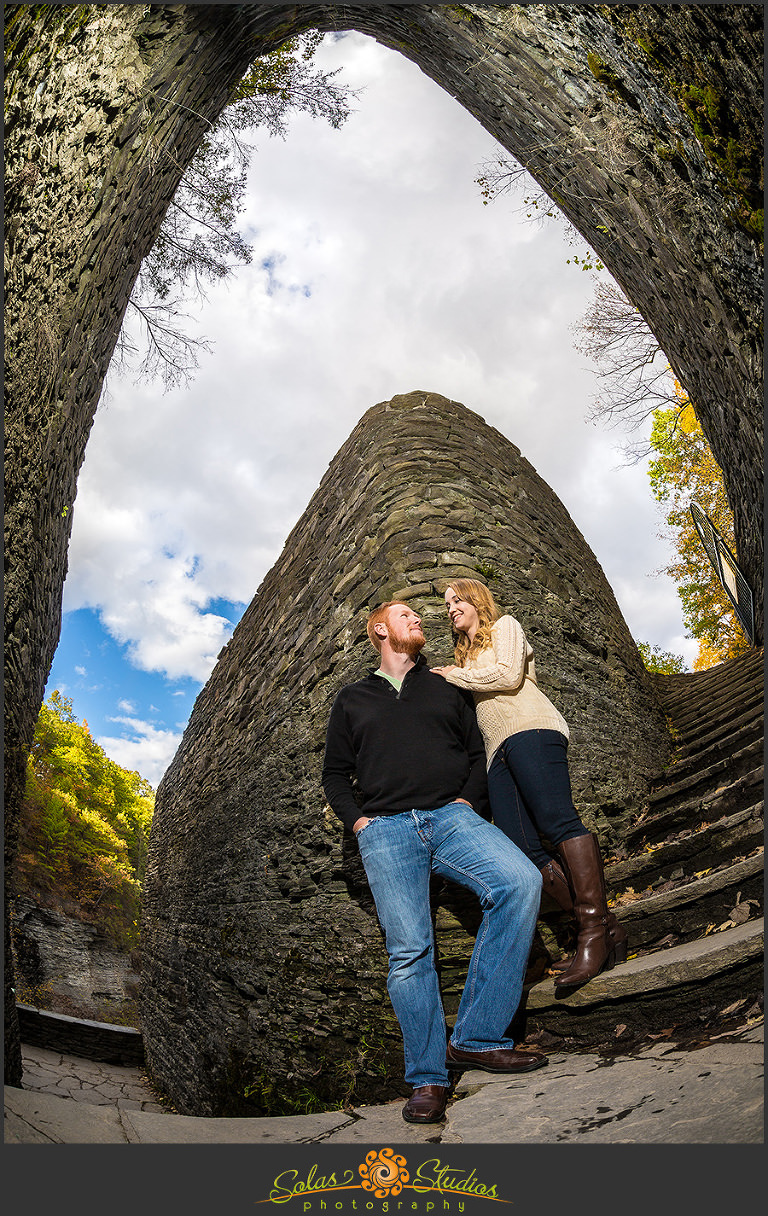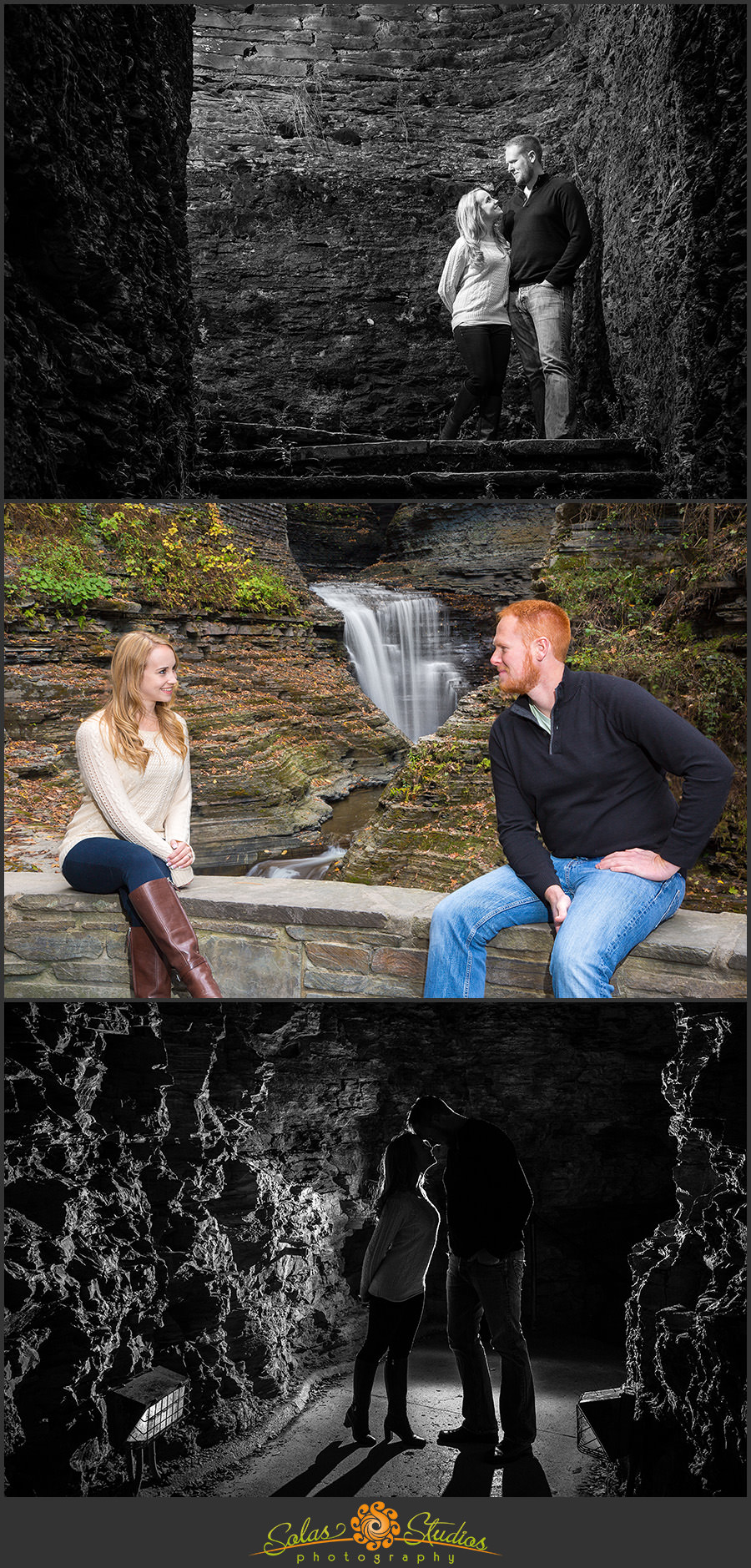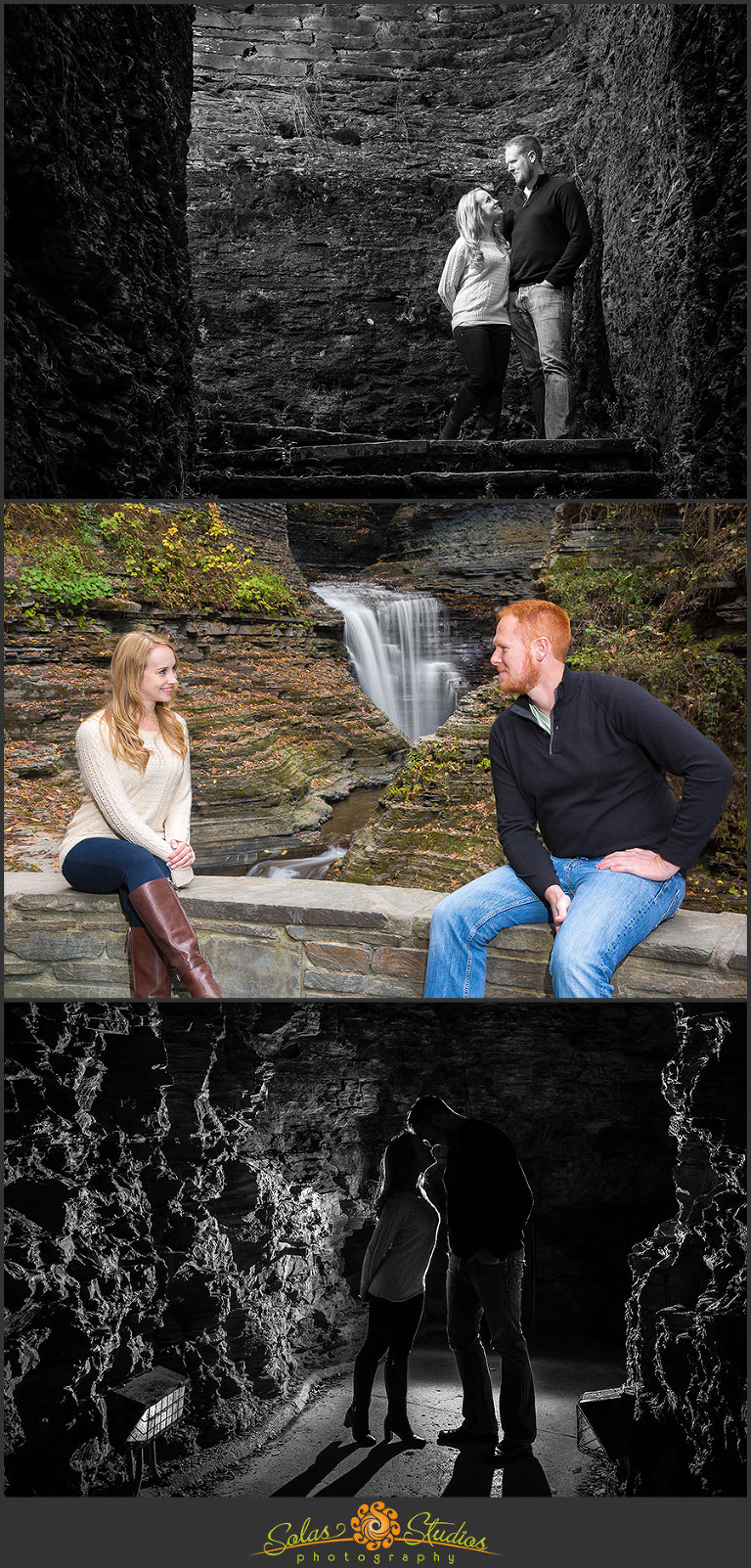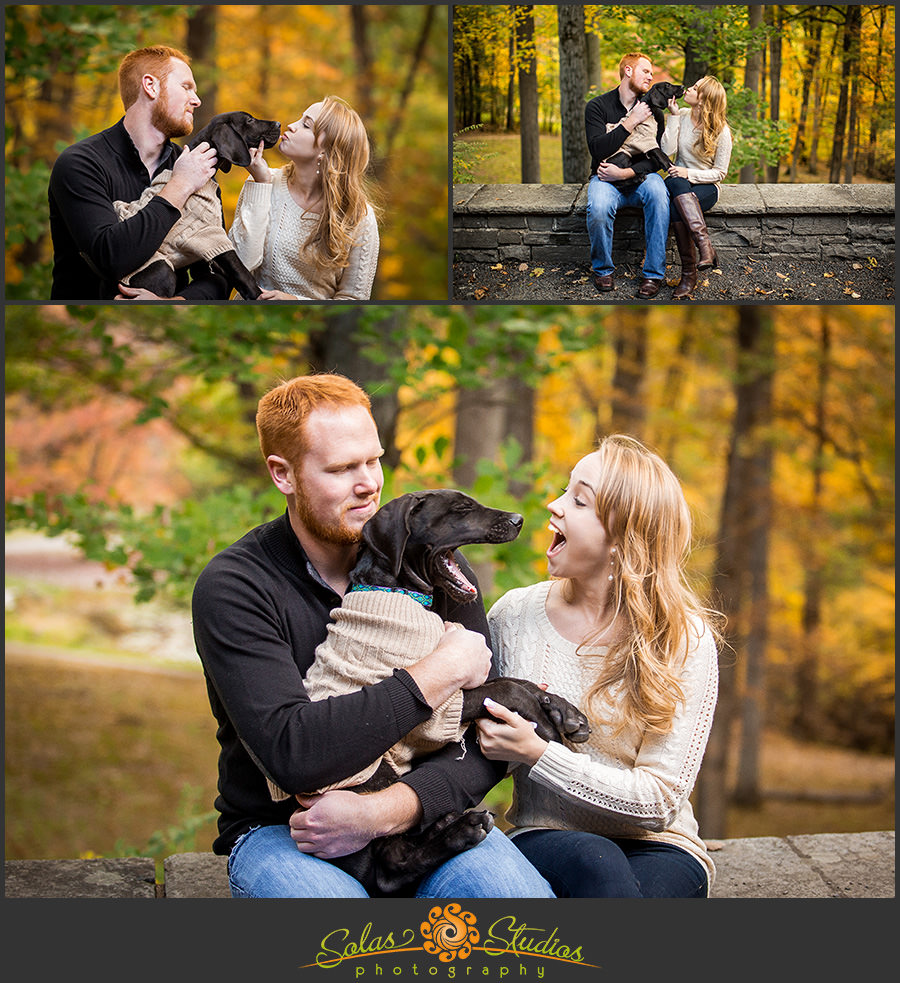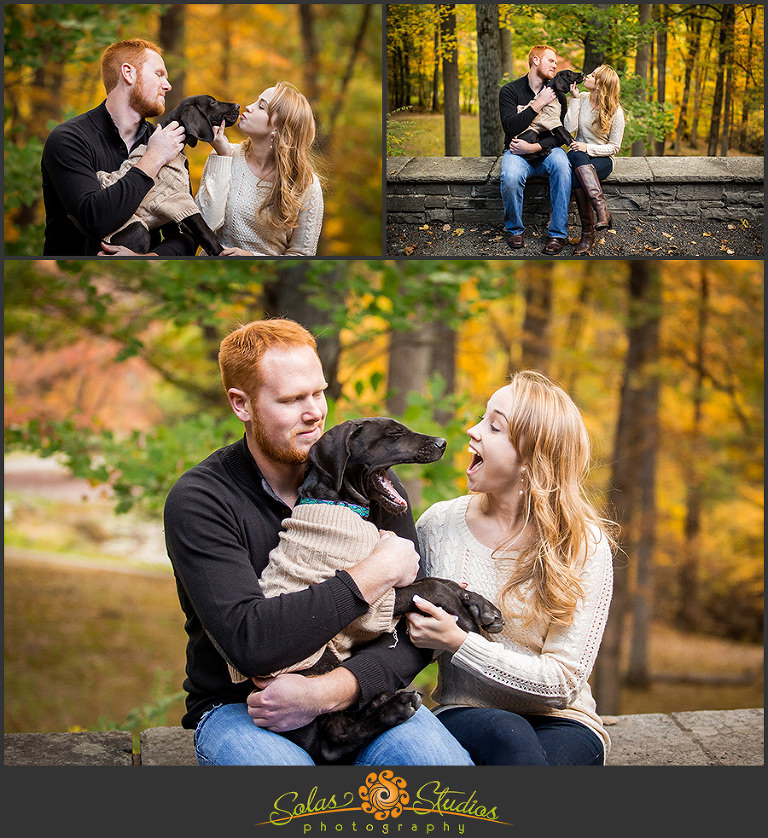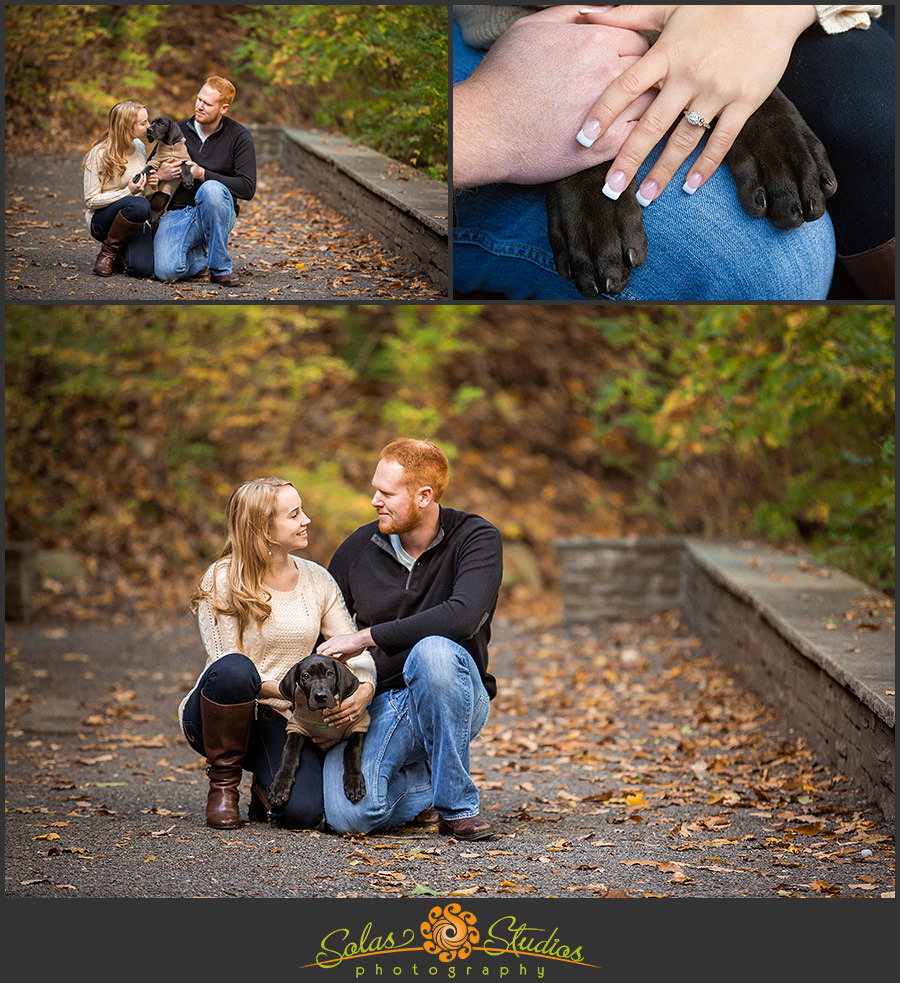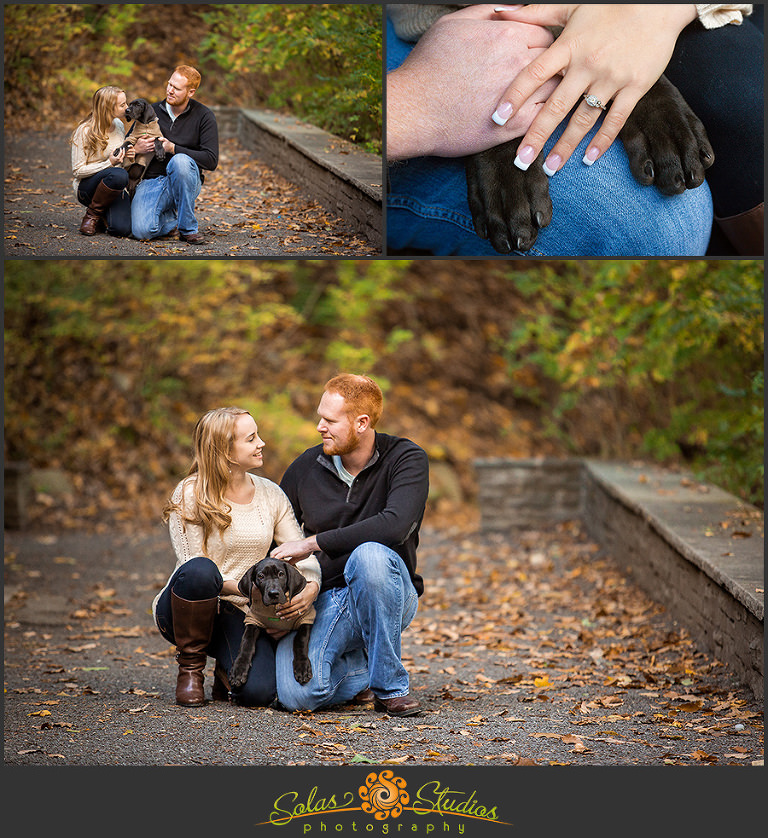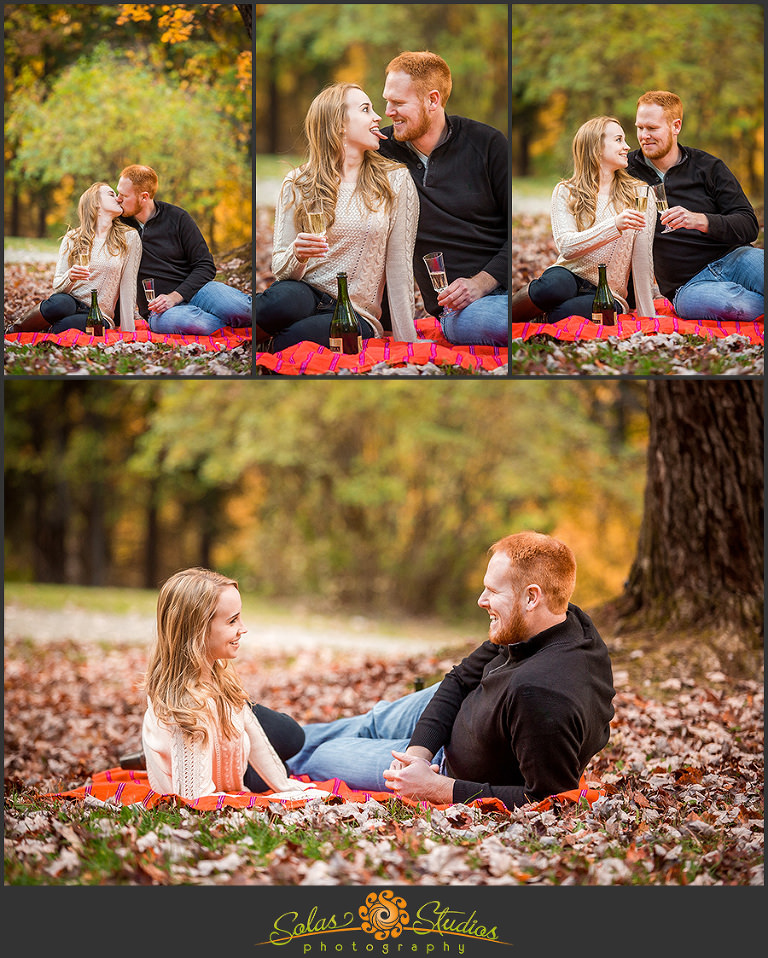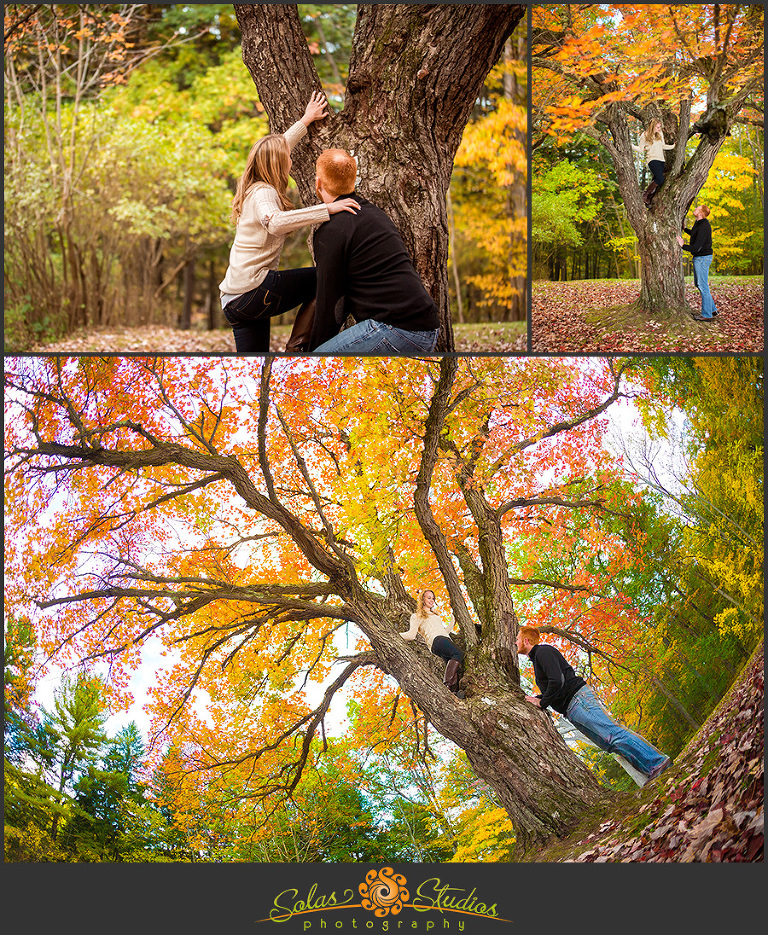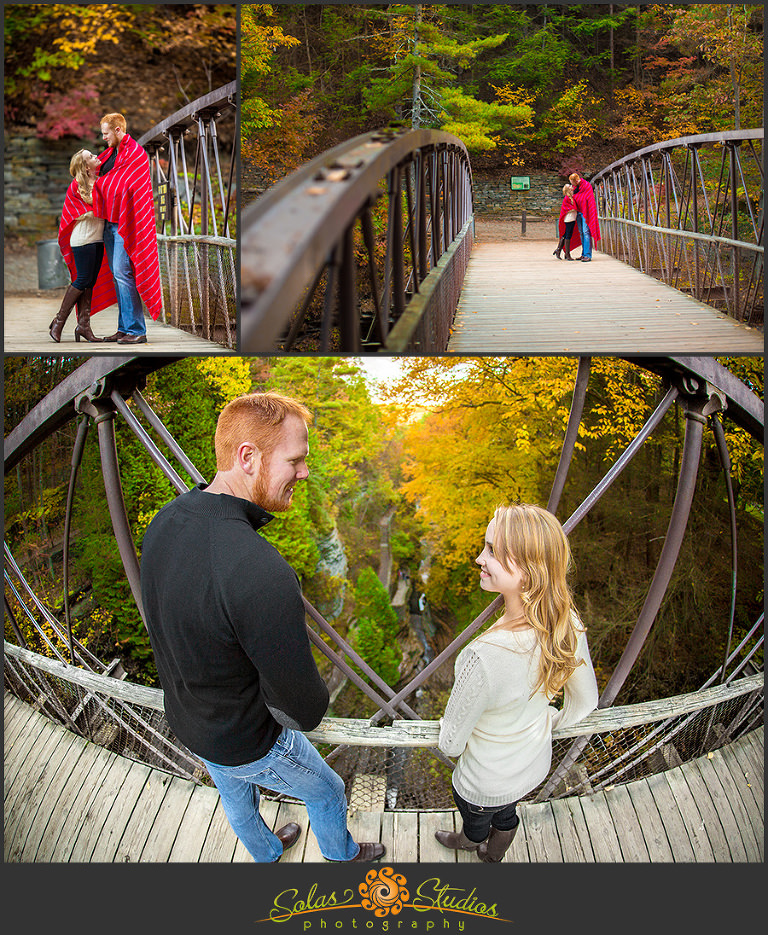 Be sure to watch the highlight video below for more images of their day!
Content, images, and video are © Solas Studios 2015.
Reproduction, screen captures, and use of content are prohibited without written permission.
Follow